Edu vid
Gabby Giffords and Mark Kelly Be passionate. Be courageous. Be your best.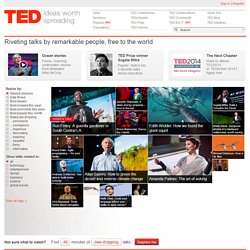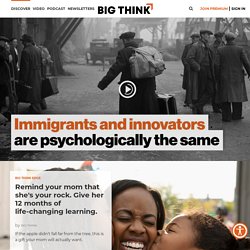 Today's Big Idea We are continually reminded wherever we turn (and by Big Think, perhaps, most frequently of all) of the fact that in technologically advanced nations the pace of life is accelerating. …Economic constraints have put pressure on businesses (and therefore their employees) to do more with less, and in less time. Simultaneously, tech companies are locked in a kind of arms race to make everyday living ever more automated and efficient, thereby enabling us to demand still greater productivity of ourselves. Yet one of the most significant contributions cognitive psychology has made in recent decades to our understanding of the mind is the idea that the mind uses two parallel systems of thinking: System 1 - the fast, intuitive, gut decision making engine, and System 2, its slower, more deliberate sibling.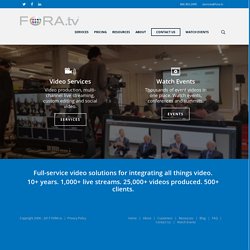 2nd Annual National Medical Cannabis Unity Conference The 2nd Annual National Medical Cannabis Unity Conference, Navigating Medica... MORE » Non-members: Free Front Row members: Free Pot Goes Public: The Big Business of Marijuana Legalization
Podcast The Good Stuff features interviews with changemakers, entrepreneurs, scientists, and folks just like you who are growing Solutions in their communities. Listen Teaching Tools Whether you're a teacher, a faith leader, or just somebody who is interested in learning more about how we make, use, and throw away Stuff, we offer a diverse set of curricula and resources for all ages. Learn Blog Our latest take on what's happening in the world of Stuff -- what's good, what's not so good, and what people just like you are doing to grow Solutions in their communities. read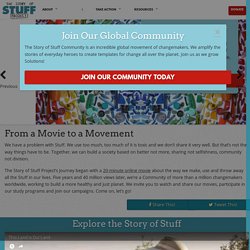 Since its first event in 2003, Gel has always introduced attendees to customer experience innovators — first. Gel was the first major stage for Wikipedia, Marissa Mayer, Khan Academy, Improv Everywhere, Ze Frank, among others. Other notable speakers include Ira Glass, Craig Newmark, Seth Godin, and more. The next Gel event is tentatively scheduled for fall 2014. For updates, subscribe to the Creative Good email newsletter or follow Gel founder @markhurst.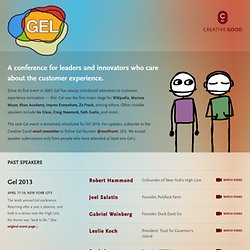 Gel Conference - The world's top creative leaders, exploring good experience.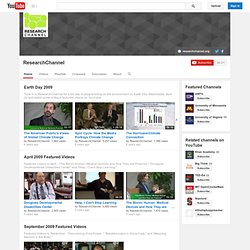 Welcome to YouTube! The location filter shows you popular videos from the selected country or region on lists like Most Viewed and in search results.To change your location filter, please use the links in the footer at the bottom of the page. Click "OK" to accept this setting, or click "Cancel" to set your location filter to "Worldwide".
ResearchChannel's Channel