Edu vid
Melinda Gates and Bill Gates Why giving away our wealth has been the most satisfying thing we've done In 1993, Bill and Melinda Gates—then engaged—took a walk on a beach in Zanzibar, and made a bold decision on how they would make sure that their wealth from Microsoft went back into society. In a conversation with Chris Anderson, the couple talks about their work at the Bill & Melinda Gates Foundation, as well as about their marriage, their children, their failures and the satisfaction of giving most of their wealth away.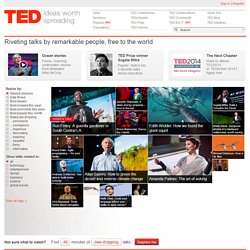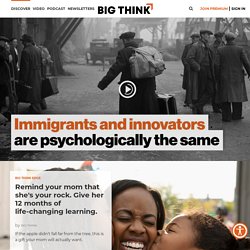 Today's Big Idea What's the secret to good health? It's no longer a secret, and it's actually fairly simple, even as good health is something that is very hard to achieve in our …society today. According to Dr. H.
Podcast The Good Stuff features interviews with changemakers, entrepreneurs, scientists, and folks just like you who are growing Solutions in their communities. Listen Teaching Tools Whether you're a teacher, a faith leader, or just somebody who is interested in learning more about how we make, use, and throw away Stuff, we offer a diverse set of curricula and resources for all ages. Learn Blog Our latest take on what's happening in the world of Stuff -- what's good, what's not so good, and what people just like you are doing to grow Solutions in their communities. read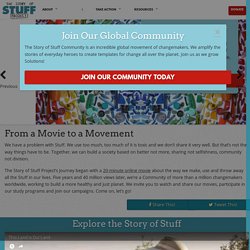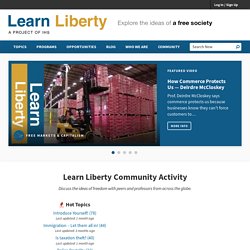 3 Absurd Reasons for Banning Drugs Did you know the war on drugs is founded on racist principles? Prof. Stephen Davies shows the historical thought process behind banning drugs. One of the main reasons... Learn more
Since its first event in 2003, Gel has always introduced attendees to customer experience innovators — first. Gel was the first major stage for Wikipedia, Marissa Mayer, Khan Academy, Improv Everywhere, Ze Frank, among others. Other notable speakers include Ira Glass, Craig Newmark, Seth Godin, and more. The next Gel event is tentatively scheduled for fall 2014. For updates, subscribe to the Creative Good email newsletter or follow Gel founder @markhurst.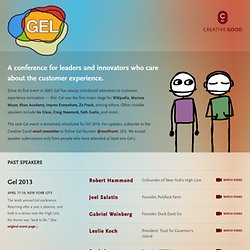 Gel Conference - The world's top creative leaders, exploring good experience.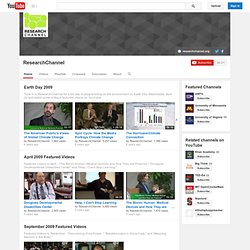 Welcome to YouTube! The location filter shows you popular videos from the selected country or region on lists like Most Viewed and in search results.To change your location filter, please use the links in the footer at the bottom of the page. Click "OK" to accept this setting, or click "Cancel" to set your location filter to "Worldwide".
ResearchChannel's Channel