Mobile apps
JavaScript® (often shortened to JS) is a lightweight, interpreted, object-oriented language with first-class functions, most known as the scripting language for Web pages, but used in many non-browser environments as well such as node.js or Apache CouchDB. It is a prototype-based, multi-paradigm scripting language that is dynamic, and supports object-oriented, imperative, and functional programming styles. The JavaScript standard is ECMAScript. As of 2012, all modern browsers fully support ECMAScript 5.1.
Pricing | Apptellect
After 5 years... To all my friends at GarageGames, past, present, inside, outside, and everything else all between. To the community, to the company, to myself, and to the next five years. Author Michael Perry Date 12/31/2013 (7:56 am) GarageGames Game Development Handbook In this blog, we present a tool we have been using with customers who are new to the GarageGames services division.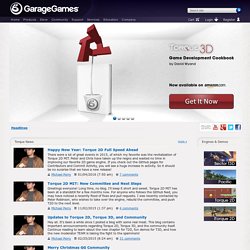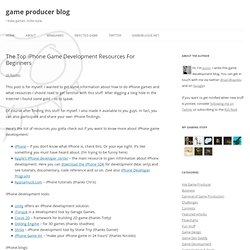 This post is for myself. I wanted to get some information about how to do iPhone games and what resources I should read to get familiar with this stuff. After digging a long hole in the Internet I found some gold – so to speak.
The Top iPhone Game Development Resources For Beginners « game producer blog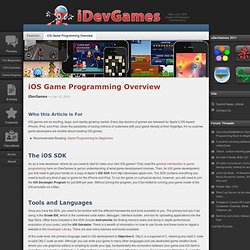 Who this Article is For iOS games are an exciting, large, and rapidly growing market. Every day dozens of games are released for Apple's iOS-based iPhone, iPod, and iPad.
iOS Game Programming Overview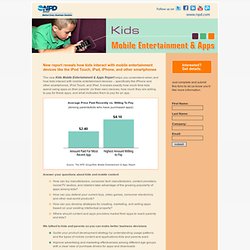 Kids Mobile Entertainment & Apps
New report reveals how kids interact with mobile entertainment devices like the iPod Touch, iPad, iPhone, and other smartphones The new Kids Mobile Entertainment & Apps Report helps you understand when and how kids interact with mobile entertainment devices – specifically the iPhone and other smartphones, iPod Touch, and iPad. It reveals exactly how much time kids spend using apps on their parents' (or their own) devices, how much they are willing to pay for these apps, and what motivates them to pay for an app. Average Price Paid Recently vs.