Mobile apps
JavaScript® (often shortened to JS) is a lightweight, interpreted, object-oriented language with first-class functions, most known as the scripting language for Web pages, but used in many non-browser environments as well such as node.js or Apache CouchDB. It is a prototype-based, multi-paradigm scripting language that is dynamic, and supports object-oriented, imperative, and functional programming styles. The JavaScript standard is ECMAScript. As of 2012, all modern browsers fully support ECMAScript 5.1.
Pricing | Apptellect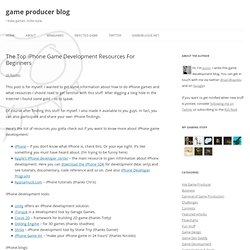 This post is for myself. I wanted to get some information about how to do iPhone games and what resources I should read to get familiar with this stuff. After digging a long hole in the Internet I found some gold – so to speak.
The Top iPhone Game Development Resources For Beginners « game producer blog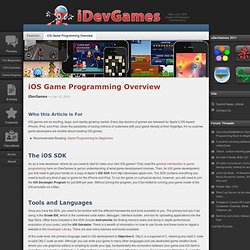 Who this Article is For iOS games are an exciting, large, and rapidly growing market. Every day dozens of games are released for Apple's iOS-based iPhone, iPod, and iPad.
iOS Game Programming Overview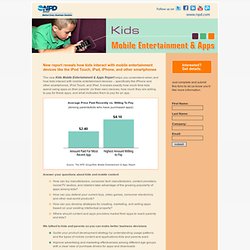 Kids Mobile Entertainment & Apps
New report reveals how kids interact with mobile entertainment devices like the iPod Touch, iPad, iPhone, and other smartphones