Dev Companies
About Us : iPhone App Development Companies : App Development Company UK : BudgetAppDev.com. Well, you can go with one of the big agencies, but that will set you back anywhere between $10,000 and $20,000.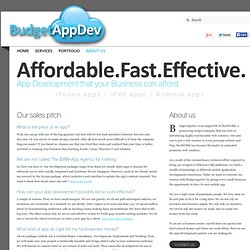 Or you can try to make an app yourself. After all, how much more difficult is it from the company blog you made? If you found us, chances are that you tried that route and realized that your time is better invested in running your business than learning Xcode, Cocoa, Objective C and whatnot. So, here you have it. Our development packages range from $999 for simple static apps to $4,999 for elaborate server-side socially integrated and hardware driven whoppers. Mercury Development: Custom iPhone Productivity Applications. Pin.fm is a wonderful and unique diary application that provides a quick and easy way to review your past social media activity and store voice comments of important moments in your life.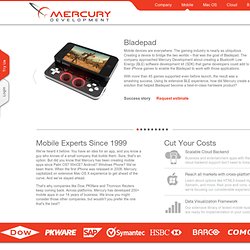 Connect with popular web services, such as Twitter, Facebook, Instagram, and Foursquare, to collect and display your online activity in one place. You no longer need to open each service to check your daily or weekly timeline. iPhone Game Development | Expert iPhone Game Developer | Mobile Game Development. Can you grow your island from a one animal zoo to a world-class safari park?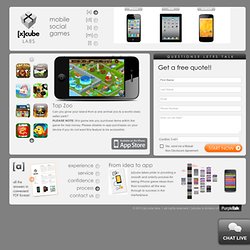 PLEASE NOTE: this game lets you purchase items within the game for real money. Please disable in-app-purchases on your device if you do not want this feature to be accessible. Welcome to Tap Jungle! The place where you can plant and gather fruits, create mystical tree homes and visit forest buddies! This application allows the user to create his own WEEBLE character by choosing features from a series of mix and match components such as clothing, hair, facila features and back ground, with added music and motion. Applico | Mobile App Strategy, Design, and Development.
---