Non-Complete
We think of feral dogs as dangerous, foreboding and to-be-avoid – but wild houses have a strange allure despite (or likely because) they are abandoned abodes , deserted homes gone from domestic spaces slowly back to nature.
T here's three of us in the Toyota, and when we turn onto the back road, we cut the lights off and drift onto the shoulder. Outside, the woods are dark and, in the moonless stillness, they seem to form a single, impenetrable wall. The dirt road ten feet from the car is almost invisible, except for the silver ribbons of the telephone and electrical wires that run down its center.
WAG: Elko Tract: Exploring the Lost City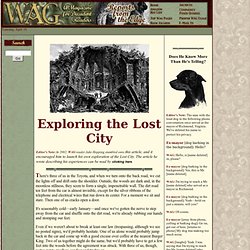 Detroiturbex.com
Detroit in Ruins
Unfinished work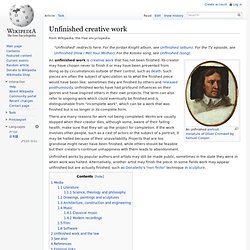 An unfinished work is creative work that has not been finished. Its creator may have chosen never to finish it or may have been prevented from doing so by circumstances outside of their control such as death. Such pieces are often the subject of speculation as to what the finished piece would have been like; sometimes they are finished by others and released posthumously .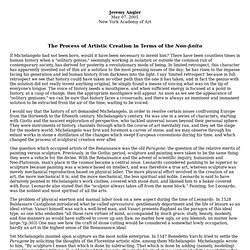 The Process of Artistic Creation in Terms of the Non-finito
Jeremy Angier May 07, 2001 New York Academy of Art
Non finito
Unfinished Italy Documentary - unfinished-italy.com
Unfinished building
The Szkieletor remains unfinished because it would be too costly to complete or demolish.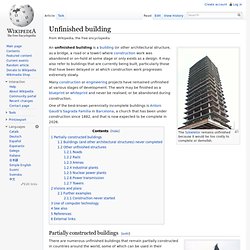 Folly
In architecture , a folly is a building constructed primarily for decoration, but either suggesting by its appearance some other purpose, or merely so extravagant that it transcends the normal range of garden ornaments or other class of building to which it belongs.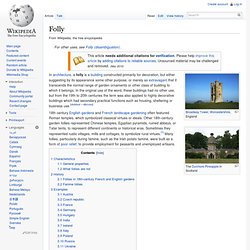 Ferdinand Cheval
Ferdinand Cheval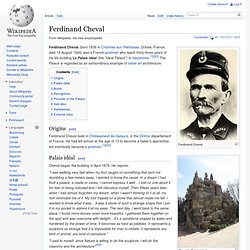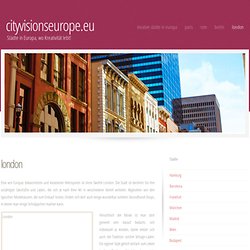 Eine von Europas bekanntesten und kreativsten Metropolen ist ohne Zweifel London. Die Stadt ist berühmt für ihre unzähligen Geschäfte und Läden, die sich je nach ihrer Art in verschiedene Viertel verteilen.
City Visions Europe - Interview with Ines Weizman
An On-line Book Draft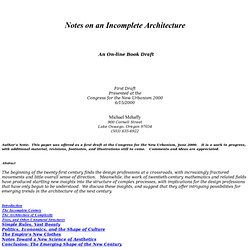 notes on incomplete architecture
eric holubow: urban exploration photographer
Lost America ::::: Night Photography of the Abandoned West
friched.net - Urban & Industrial Archeology
Thomas E. Pringle
Yves Marchand & Romain Meffre Photography
Abandonedography
Eric Lusito - Traces of the Soviet Empire
Welcome to our new, long-awaited website, devoted to unusual and mysterious places in Poland. This site is the brainchild of two men, admitted psychos ;), who out of boredom, set out to find and photograph these abandoned places like no one else before them. We invite you to visit our gallery and look through our photos - perhaps you will see the same hidden beauty in these places as we do. If you enjoy doing this kind of thing on your own, we encourage you to share your experiences and photos with us. [opuszczone means abandoned in Polish]
.:: abandoned places - bulidings, factories, churches, industrial objects ::.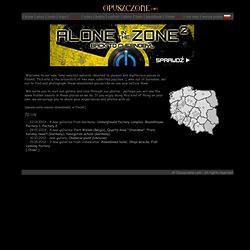 Abandoned
Домик Доцента v.3.0| Индустриальная и подземная фотография | фотосталкер
Abandoned and forgotten places, ruins, cemeteries, factories
Jundl website
Home page
Tim Feresten - Photographs
Portraits of Place - Modern Ruins, photographs by Shaun O'Boyle
WELCOME TO THE WORLD OF KEIZOU MAEKITA
היכלות נטושים – שרון רז תיעוד בתי קולנוע נכחדים בישראל תערוכה חדשה בגלריה בבית האדריכל 18.04.13– 07.03.13 . בית הקולנוע היה, לרגע היסטורי, ליבה הפועם של העיר: כמו קתדראלה של העידן המודרני, היו בכל מרכזי הערים בתי-קולנוע גדולים ומרשימים בהם התקבצו מאות אנשים לרגעים של תוכן ומשמעות. אך פריחתו של בית-קולנוע כאייקון תרבותי ואדריכלי הייתה קצרה: המבנים המהודרים נשכחו וננטשו, הופקרו לתלאות הזמן ולספקולציות יזמיות. עבודתו של שרון רז, אדריכל בהכשרתו ומתעד עיקש של מבנים זנוחים לפי ליבו, עוקבת אחרי דעיכתם של בתי הקולנוע הנטושים של ישראל. מצפון ועד דרום, מבפנים ומבחוץ, מתעד רז את התפוררותם ההדרגתית של אותם היכלות נטושים. הפריחה הנרחבת והקמילה המהירה של מבנה בית-הקולנוע היא מרתקת ורבת-משמעויות.
היכלות נטושים - שרון רז
Paper title:
Non-complete Architecture