Side Dish
Eat. Drink. Smile. » Side Dish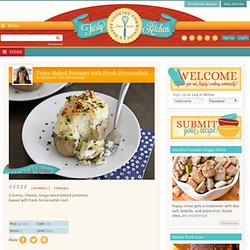 by Colleen and filed in Sides , Vegetables These "Samosa Stuffed Sweet Potatoes" aren't actually stuffed with samosas, but rather with the flavors of a samosa filling. I added cauliflower to the spiced filling for a little texture and added nutrition. And because I think sweet potatoes and coconut oil are a match made in heaven, I used it to saute a mixture of onion, jalapeno, ginger, and spices to add to the sweet potato filling.
Sides
Want to Know My Secret?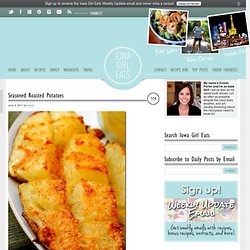 Things I'm into right now: Eye cream Champ Cones
Loaded Mashed Potato Casserole and other Easter Ideas
Today I battled the crowds at Target looking for last minute items for my kid's Easter baskets. I didn't end up with much but still felt successful. Because in a world with a lot of "stuff", I've been trying to simplify. And kids really don't need a lot to be happy. I guess I want to set the expectations low so they are appreciative when they do receive things.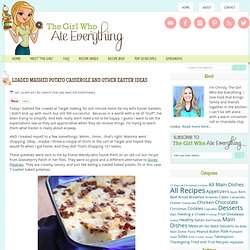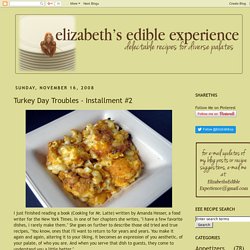 I just finished reading a book (Cooking for Mr. Latte) written by Amanda Hesser, a food writer for the New York Times. In one of her chapters she writes, "I have a few favorite dishes, I rarely make them."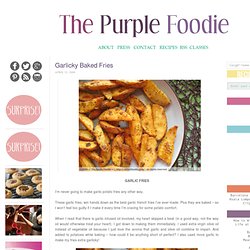 I'm never going to make garlic potato fries any other way. These garlic fries, win hands down as the best garlic french fries I've ever made. Plus they are baked – so I won't feel too guilty if I make it every time I'm craving for some potato comfort. When I read that there is garlic infused oil involved, my heart skipped a beat (in a good way, not the way oil would otherwise treat your heart).
November 13, 2008 by joejhorn A few weeks ago I started a quest for some good mac and cheese. Nancy makes a killer mac-n-cheese but I wanted my own. I'm sure I frustrate the crap out of Nancy sometimes because I'm always looking for something better when it comes to food and recipes.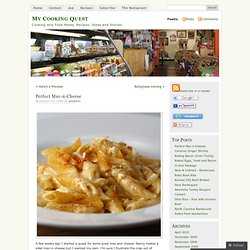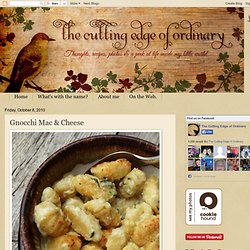 Ahhhh mac and cheese. Those mere words stir up feelings of comfort...home....the food you loved as a kid. If you asked a 100 people what their favorite comfort food was, I'm guessing close to half would say mac and cheese. I'm sure meatloaf and mashed potatoes are right up there too.
Cheesy Ranch Potato Bake Recipe
Spicy Black Bean Stuffed Peppers
Crockpot Easy Mac & Cheese
I have never made this recipe before today....I was amazed at how simple it was I had to try! It was really good! Great for Easter or other large gatherings!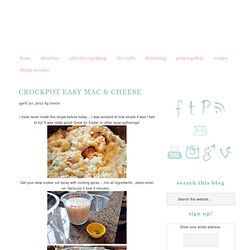 I know what you are thinking…ham and cheese sliders; does that really require a recipe? The answer is YES it does. These have so much flavor. Sure you have your classic ham and cheese sandwich as the base of the recipe but then you top it with a flavorful poppyseed sauce. The sauce is a combo of Worcestershire sauce, onion, mustard, and butter that makes these anything but ordinary.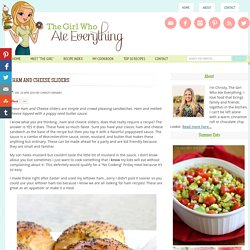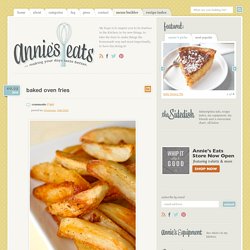 Oven fries may seem like a simple side dish that just about anyone could whip up with no problem. At least for me, this was not always true. I have made baked oven fries many times in the past and they were always okay, but they weren't "Oh my gosh, I love love love them" good. A large part of this was due to the fact that they had a mushy texture. If you're aiming for a half decent substitute for real French fries, chances are you aren't going for mushy. I learned the trick of soaking your potato wedges in water before baking the fries and that definitely helped with the texture, but they still weren't perfect.