Cupcakes
Cupcakes | The Sweetest Kitchen
If you've been following me on Instagram or Twitter, you'll know that we have a new (temporary) addition to our family. We have chosen to raise a Guide Dog puppy for 14 months. Continue reading I hope everyone had a scary (and safe) Halloween this year! Halloween isn't very popular in Australia (although more and more Aussies seem to be celebrating in recent years), but that doesn't mean you won't see Halloween stuff in the shops Continue reading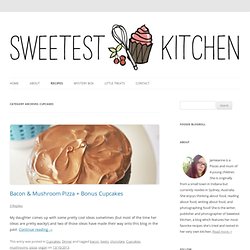 Cup Cake Recipes | punchfork.com
I'm been enduring quite a bit of harassment at work. No, not that kind of harassment, but harassment nonetheless. Ya see, I haven't been baking a lot lately. I was sick, then lazy, then sick again and the coworkers weren't getting their weekly sugar high, so my boss and the building resource officer set out to basically annoy me into baking. I have not been greeted with a "Good Morning," nope, it's more like "Where are the cupcakes?" Which typically I'd brush off, but since Justin is moving to giant piece of self-sufficient land in the middle of nowhere very soon, I thought I'd give the guy a proper send off.
Heath Bar Cupcakes Recipe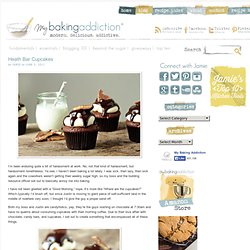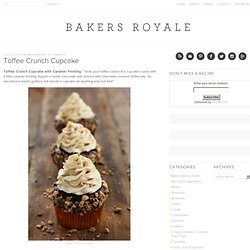 Toffee Crunch Cupcake Toffee Crunch Cupcake with Caramel Frosting ~ Grab your toffee crunch in a cupcake crumb with a little caramel frosting dipped in some chocolate and rimmed with chocolate covered toffee bits. Its decadence meets gluttony-but should a cupcake be anything else but that? Toffee Crunch Cupcakes If you haven't noticed by now, I don't have a subtle hand when it comes to cupcake decorating.
Alcohol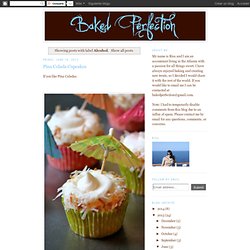 Kiss me, I made Irish Car Bomb Cupcakes. I made these cupcakes for NYE with my friend Ellen , and I have been saving them until now. Clearly they are the perfect cupcake for St. Patrick's day.
Cupcakes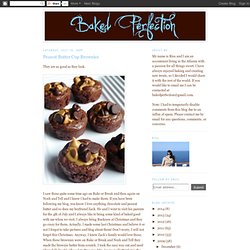 They are as good as they look. I saw these quite some time ago on Bake or Break and then again on Nosh and Tell and I knew I had to make them. If you have been following my blog, you know I love anything chocolate and peanut butter and so does my boyfriend Zack. He and I went to visit his parents for the 4th of July and I always like to bring some kind of baked good with me when we visit. I always bring Buckeyes at Christmas and they go crazy for them.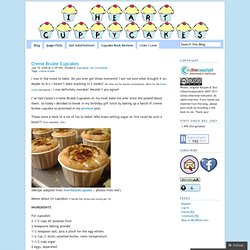 July 19, 2008 at 11:05 PM | Posted in cupcakes | 42 Comments Tags: creme brulee I was in the mood to bake. Do you ever get those moments? I am not sure what brought it on. Maybe its b/c I haven't bake anything in 2 weeks!
Creme Brulee Cupcakes « I♥cuppycakes!