Cupcakes
Cupcakes | The Sweetest Kitchen. My daughter comes up with some pretty cool ideas sometimes (but most of the time her ideas are pretty wacky!)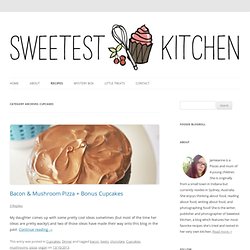 And two of those ideas have made their way onto this blog in the past. Continue reading It appears I'm not the only one infatuated with taste.com.au's brand new magazine! I've been hearing nothing but the best compliments on the new mag and I agree with all of them – it's fantastic! Toffee Crunch Cupcake. Toffee Crunch Cupcake Toffee Crunch Cupcake with Caramel Frosting ~ Grab your toffee crunch in a cupcake crumb with a little caramel frosting dipped in some chocolate and rimmed with chocolate covered toffee bits.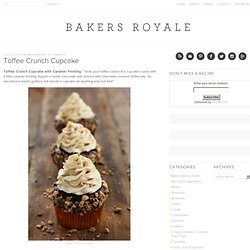 Its decadence meets gluttony-but should a cupcake be anything else but that? Toffee Crunch Cupcakes If you haven't noticed by now, I don't have a subtle hand when it comes to cupcake decorating. Alcohol. Kiss me, I made Irish Car Bomb Cupcakes.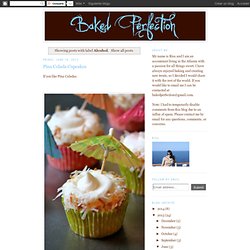 I made these cupcakes for NYE with my friend Ellen, and I have been saving them until now. Clearly they are the perfect cupcake for St. Patrick's day. Cupcakes. Peanut Butter Cup Brownies. They are as good as they look.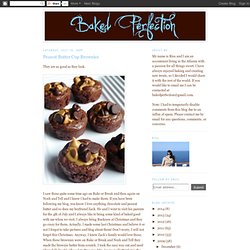 I saw these quite some time ago on Bake or Break and then again on Nosh and Tell and I knew I had to make them. If you have been following my blog, you know I love anything chocolate and peanut butter and so does my boyfriend Zack. He and I went to visit his parents for the 4th of July and I always like to bring some kind of baked good with me when we visit.
I always bring Buckeyes at Christmas and they go crazy for them. Creme Brulee Cupcakes « I♥cuppycakes! July 19, 2008 at 11:05 PM | Posted in cupcakes | 42 Comments Tags: creme brulee I was in the mood to bake.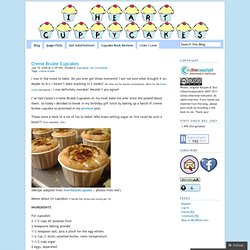 Do you ever get those moments? I am not sure what brought it on. Maybe its b/c I haven't bake anything in 2 weeks!
---