Bars
Brownies/blondies. Chubby Hubby Bars. I am not a huge ice cream fan.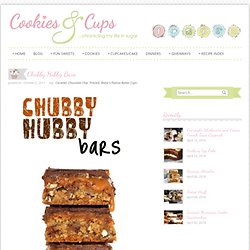 Don't feel bad for me, I certainly get my sweets in a multitude of other ways. But, one day last week while doing my weekly grocery shopping, I got seduced by the colorful pints of Ben & Jerry's down the frozen food aisle. S'mores Bars. Growing up we had a family reunion up in the Graham Mountains in Arizona every summer with my dad's side of the family.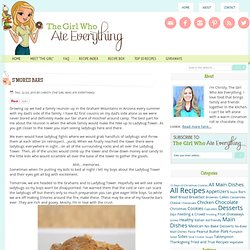 I have 82 first cousins on my dad's side alone so we were never bored and definitely made our fair share of mischief around camp. The best part for me about the reunion is when the whole family would make the hike up to Ladybug Tower. Apple Toffee Blondies. These Apple Blondies are JAM PACKED with sweetness!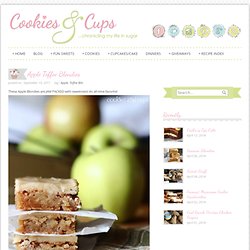 An all-time favorite! My morning went a little something like this… I woke up mad because I had a dream that I was married to Prince William and he left me for a woman who could tie a cherry stem with her tongue. Chocolate Chip Cookie Dough Cheesecake Bars. Cookie Dough + Cheesecake = all my dreams coming TRUE!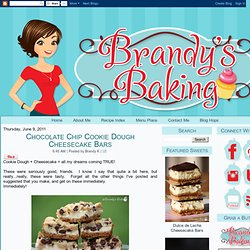 These were seriously good, friends. I know I say that quite a bit here, but really...really, these were tasty. Snickers Fudge Recipe - How to Make Snickers Fudge - Candy Bar Fudge Recipe. Snickers Fudge has all the elements of the classic candy bar, with plenty of chocolate, peanut, and caramel flavor.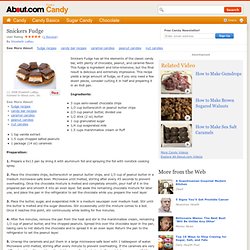 This fudge is ingredient and time-intensive, but the final result is delicious and extremely impressive. This recipe yields a large amount of fudge, so if you only need a few dozen pieces, consider cutting it in half and preparing it in an 8x8 pan. Freshly Baked Stories, Recipes and Photos: Blonde Rocky Road. Before we go any further here, I should warn you about Blonde Rocky Road.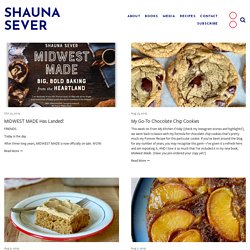 Blonde Rocky Road is going to be one of the most addictively delicious things you put in your face all year. It is also a Real Problem.
---