Amoree
Amoree
Hey! I'm Amoree.
DIY. On today's Tuesday tutorial edition, I want to offer some tips to taking better self-portraits.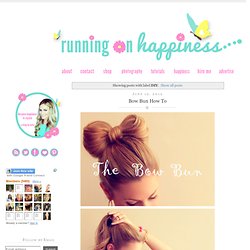 These are things I have come to learn after almost a year of documenting my life and style through pictures. When you are the force in front of - and behind - the camera, it allows for more creative control because you can set the shot up exactly how you want it. But at other times, being your own photographer can feel limiting and intimidating. How to Get Rid of Things.
Rainy Day ☂
Just For Fun. Trashy. College Life. Good Reads. Humble Abode. Put your recods on. HA!. DIY. Travels. Beauty. Eat Your Heart Out. Watch This.
Pearltrees videos.
---