Career Advice
Law of Career Attraction: Get Seduced, Says Shelly Lazarus
OK, I Followed a Bunch of People on Twitter. Now Where is my Job Offer? - Vizualize.me's Blog
Why Facebook Could Land You a Job Faster Than LinkedIn (And How to Do It)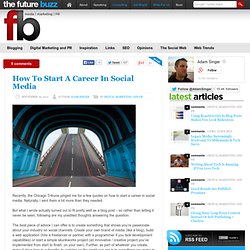 How To Start A Career In Social Media
Recently, the Chicago Tribune pinged me for a few quotes on how to start a career in social media. Naturally, I sent them a bit more than they needed. But what I wrote actually turned out to fit pretty well as a blog post – so rather than letting it never be seen, following are my unedited thoughts answering the question:
Marc Hoag, CEO and co-founder of Venturocket, is a California-licensed attorney with an econ degree from UCLA and a strong background in math and science. Marc's mission with Venturocket, first conceived nearly 10 years ago, is simple: to help make the world a more productive place. Unless you're fortunate enough to be deliriously happy with your professional life, the odds are high that you'll be looking for a different job in the future.
5 Social Media Tips for Scoring Your Next Job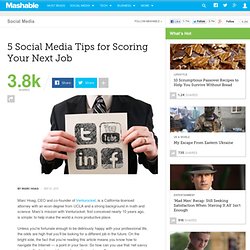 5 Clever Ways to Get a Job Using Social Media
Dan Schawbel is the author of Me 2.0 and the founder of Millennial Branding, a full-service personal branding agency.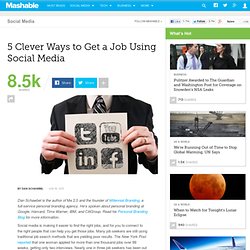 Writing a resume is such a nebulous activity these days.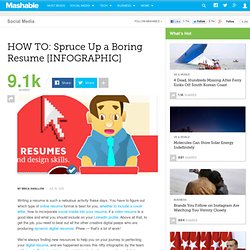 Social media advice for job-seekers, from CEOs, HR execs & recruiters - Innovation Economy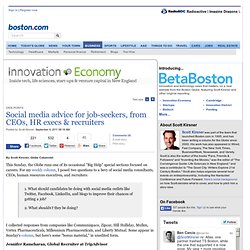 Jennifer Ramcharan, Global Recruiter at TripAdvisor Appealing:
Do Job Boards Really Work?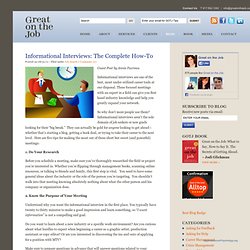 Informational Interviews: the Complete How-To
Informational Interviews: the Complete How-To | Great on the Job