Books
Well, At Least There Was Good Stuff to Read: The Books of the Decade | Books. Anybody remember how anxious and thrilled we were in those last months of the 20th century?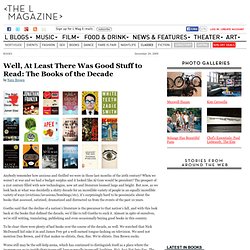 When we weren't at war and we had a budget surplus and it looked like Al Gore would be president? The prospect of a 21st century filled with new technologies, new art and literature loomed large and bright. 10 Novels That Are Scarier Than Most Horror Movies. A List of Books | 623 of the Best Books Ever Written. Must read books from the last decade. We've moved beta.anobii.com has moved to eBooks by Sainsbury's UK readers You can login to your account with your Anobii username and password at www.sainsburysebooks.co.uk.
100 Must Read Books: The Man's Essential Library. Written by: Jason Lankow, Ross Crooks, Joshua Ritchie, and Brett McKay Photo by the nonist There are the books you read, and then there are the books that change your life.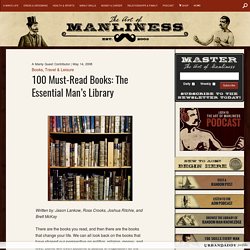 We can all look back on the books that have shaped our perspective on politics, religion, money, and love. The Most Dangerous Novels Of All Time. You may think this novel was only dangerous to Rushdie, but in fact more than 50 people died as a result of its publication -- or at least as a result of the extreme reaction of the Muslim community.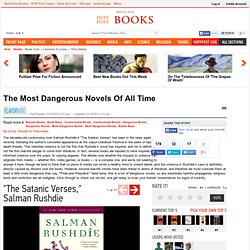 First published in the United Kingdom in 1988, this novel, a magical realist work that includes a dream sequence about Muhammad, caused outrage among many Muslims who accused Rushdie of blasphemy. In 1989, Ayatollah Ruhollah Khomeini of Iran issued a fatwa against the writer, ordering Muslims to kill him, a ruling that stayed in effect until 1998. Rushdie was bombarded with hate mail and death threats, and was forced to enter the British government's protection program. Meanwhile, despite Rushdie's apologies and written reaffirmations of his faith, several people were killed and injured in anti-Rushdie riots, including the book's Japanese translator, who was stabbed to death, and the Italian translator, who was gravely wounded but survived.
Free eBooks at Planet eBook - Classic Novels and Literature.
---