Soap making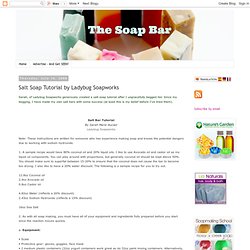 Salt Soap Tutorial by Ladybug Soapworks
Note: These instructions are written for someone who has experience making soap and knows the potential dangers due to working with sodium hydroxide. 1. A sample recipe would have 80% coconut oil and 20% liquid oils. I like to use Avocado oil and castor oil as my liquid oil components. You can play around with proportions, but generally coconut oil should be kept above 50%.
Soap Making Recipes, Tips & Tutorials Teach Soap is the premier site for soap making tutorials, soap recipes, soap making tips and everything you'd want to know about making soap and other handcrafted products including lip balms, lotions, bath fizzies and much more. From beginners to seasoned soap makers, Teach Soap has something for everyone! We cover everything from soap making recipes for beginners, to more complex cold process soap making recipes and techniques. Check out our tutorial for Hot Process (CPOP) Swirls (left).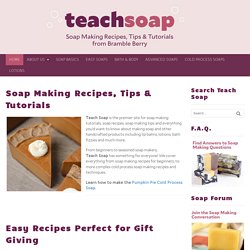 *APOLOGY* ... to those of you who have emailed me over the past couple of years and have never heard a peep out of me... I'm sorry. I don't have as much time for personal email responses as I once did and added to that have been trips, a surgery, garden catch-up, church responsibilities, soapmaking and orders and more visits from children and grandchildren who have moved nearby. I just can't keep up. If your email involved troubleshooting of a recipe or a lengthy response, it was probably put aside for when there was more time and then fell through the cracks because "more time" didn't happen. :-/ I don't see that changing anytime soon.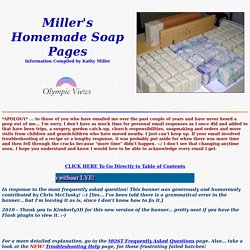 Miller's Homemade Soap Page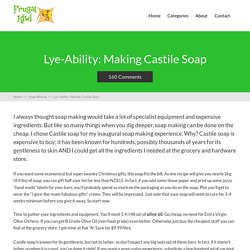 I always thought soap making would take a lot of specialist equipment and expensive ingredients. But like so many things when you dig deeper, soap making can be done on the cheap. I chose Castile soap for my inaugural soap making experience.
Lye-Ability: Making Castile Soap
These make lovely gifts and the great thing about them is that various fragrances and ingredients can be mixed and matched to get exactly what you want. This big list of tutorials and recipes has everything from using grated bars of ready-made soap to whipping them up from scratch using lye and other items. Lots here for everyone!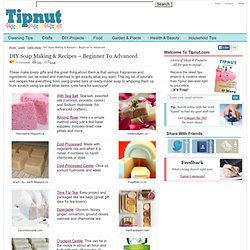 DIY Soap Making & Recipes – From Beginner To Advanced
How to make cold processed soap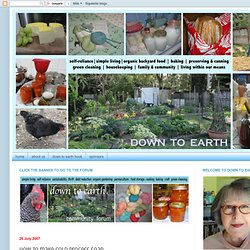 I'm sure many of you are wondering: "Why make soap when I can buy it cheaply at the supermarket?" My cold process soap is made with vegetable oils and when it is made and cured, it contains no harsh chemicals or dyes. Often commercial soap is made with tallow (animal fat) and contains synthetic fragrance and dye and retains almost no glycerin.