Painting
Ideas, Strategy & Creatives & Get into Action: 77 Thoughts on Motivation. Hey, cmon. Creative Truths. Creative Truths Nice series called Creative Truths by Shirley-Ann Dick. 28th of September 2010 Probably Related.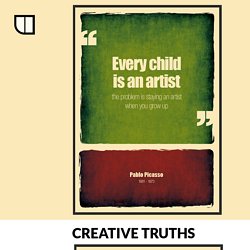 StumbleUpon. - StumbleUpon. - StumbleUpon. The Monk and the Tiger - StumbleUpon. (365) Days of Tumblr, Part One & From up North | Design inspiration & news - StumbleUpon.
Eleven months ago Canadian designer Aaron Christopher Judd started a project called "365 Days of Tumblr" where he posts a new image/quote everyday for a whole year.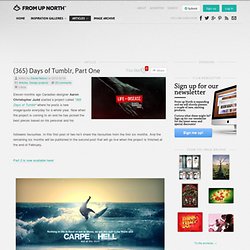 Now when the project is coming to an end he has picked the best pieces based on his personal and his followers favourites. In this first post of two he'll share the favourites from the first six months. And the remaining six months will be published in the second post that will go live when the project is finished at the end of February. Part 2 is now available here! Wolves in Nature photography. - StumbleUpon. - StumbleUpon. Kids & sprinklers photography. Gus & Lula art prints for a happy home by GusAndLula. Welcome to Gus + Lula, where you'll find plenty of cheery original designs to brighten up any room in your home.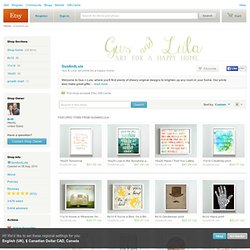 Our prints also make great gifts! Our shop started as an adoption fundraiser, and through the grace of God we brought home our 2 wonderful children, Gus and Lula in 2011. We're humbled to announce that we are now able to give more than 50% of all profits from the shop back to Christian ministries, adoptions and missions work.
---