Unhealthy relationships
Healing Words For The Wounded Heart - StumbleUpon. Have you ever experienced any of the following: A past relationship that is impacting your existing relationship or may impact a future relationshipScared to love again, wonder if your heart can ever love againYou've found another person that's worth loving, but your stubborn scared heart won't allow you to show it to that one person?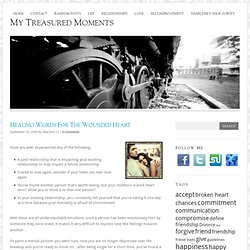 In your existing relationship, you constantly tell yourself that you're taking it one day at a time because your mentality is afraid of commitment. How To Get Over Rejection | Ultimate Inner Strength - StumbleUpon. Posted by jeanpaul on August 20, 2009 · Leave a Comment Rejection.
That's a big word. What exactly does it mean to you? Knowing how to get over rejection is an important skill. #53 – How to detect bullshit. By Scott Berkun, August 9, 2006 Everyone lies: it's just a question of how, when and why.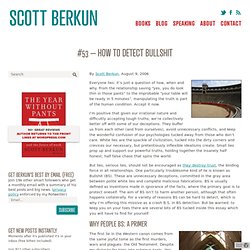 From the relationship saving "yes, you do look thin in those pants" to the improbable "your table will be ready in 5 minutes", manipulating the truth is part of the human condition. Accept it now. I'm positive that given our irrational nature and difficultly accepting tough truths, we're collectively better off with some of our deceptions. #53 – How to detect bullshit. Love Styles. Not everyone experiences love in exactly the same manner.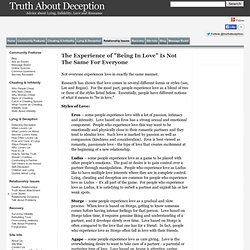 Research has shown that love comes in several different forms or styles (see, Lee and Regan). For the most part, people experience love as a blend of two or three of the styles listed below. Essentially, people have different notions of what it means to "be in love. " Styles of Love:
---