Science!
Tornado in a Bottle - Vortex Racer
PVAKKNH.jpg (JPEG Image, 912 × 960 pixels) - Scaled (67
evidence of a hunt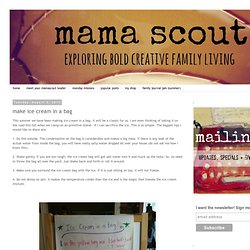 make ice cream in a bag
This summer we have been making ice cream in a bag. It will be a classic for us. I am even thinking of taking it on the road this fall when we camp on an primitive island - if I can sacrifice the ice. This is so simple. The biggest tips I would like to share are:
put cut flowers in dyed water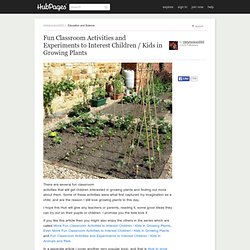 Kids in Growing Plants
Growing a cutting can be fun too. I recommend Fuchsia's or Geraniums as they are easy to grow. Firstly get a cutting by taking a section of non-flowering stem and cut it free with a clean knife from just below a leaf joint. Remove the leaves immediately above the cut.