Guides & Info
- StumbleUpon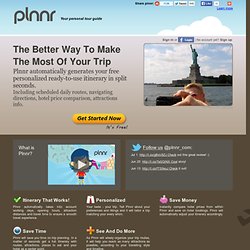 Plnnr - plan the perfect trip, automatically! - StumbleUpon
Itinerary That Works! Plnnr automatically takes into account working days, opening hours, attraction distances and travel time to ensure a smooth travel experience. Personalized Your taste - your trip.
Gadling | travel blog | news, stories, deals, and tips.
Joanne and Gary, rival travel agents compete for their industry's top honor, the Globel Prize, while trying to address their clients' impossible demands in an Off-Broadway comedy that debuts this week, "Craving for Travel." The 85-minute, two-actor, 30-character comedy was commissioned and produced by Jim Strong, president of the Dallas-based Strong Travel Services travel agency. "Travel agents are always asked to do the impossible, and this play shows how that is done, from finding the impossible rooms to making dreams come true," Strong told the "Dallas Morning News." "I decided to bring it to life on stage as a comedy in New York." From "Craving for Travel's" press release: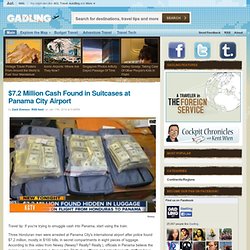 DayZipping
Travel news, travel guides and reviews | Travel
Wanderlust and Lipstick
hound Boards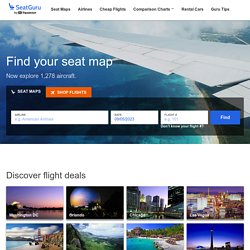 Do you have the G-Factor? Your journey - and your flight - matter and who better than SeatGuru to make sure you have the best one possible. No one knows cabin comfort like SeatGuru: we've been helping travelers choose the best airline seat for over ten years.
Airline Seating Charts - Best Airplane Seats - SeatGuru
Travel Blogs, Photos, Videos and Maps
Smart advice & tips about travel to New York, NY, United States
Arts The Museum of Modern Art (MoMA) has reopened in a breathtaking six-storey building. For your $20 you'll see paintings, photographs, sculptures and installations from every acclaimed artist imaginable. You could check out what's on at the Guggenheim, although you may want to go there just to see Frank Lloyd Wright's wonderful swirling architecture. The Frick Collection is a small museum worth seeking out for its heritage as much as its contents. To get you thinking on your feet, Big Onion organizes thematic walking tours that tell you the history of this cosmopolitan city (www.bigonion.com).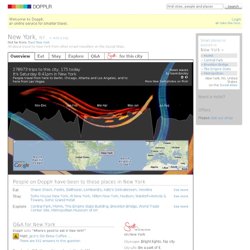 Travel Blog - TravelPod™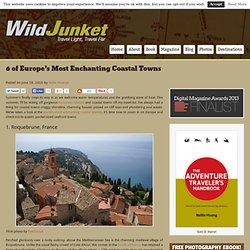 Summer's finally crept its way in as we welcome warm temperatures and the gratifying wave of heat. This summer, I'll be ticking off gorgeous European islands and coastal towns off my travel list. I've always had a thing for coastal towns: craggy shoreline, charming houses poised on cliff tops and plundering azul waves.
6 of Europe's Most Enchanting Coastal Towns
s Scariest Bridges- Page 3 - Articles - Travel + Leisure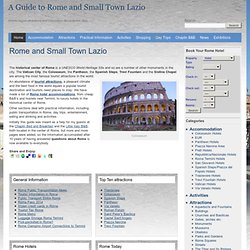 A Guide to Rome: Hotels, Tourist Attractions and Public Transportation in Rome and Surroundings.
The historical center of Rome is a UNESCO World Heritage Site and so are a number of other monuments in the city. The Vatican City, the Colosseum, the Pantheon, the Spanish Steps, Trevi Fountain and the Sistine Chapel are among the most famous tourist attractions in the world. Colosseum
The Insider's Travel Guide: Sydney
Best Online Travel Magazine | Best Online Travel Community -- Ma
BootsnAll Travel Network :: Travel Community, Travel Stories, Cheap Tickets, Youth Hostels and all your travel needs
40 Most Useful Travel Websites That Can Save You a Fortune | Wis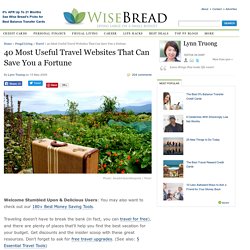 Welcome Stumbled Upon & Delicious Users: You may also want to check out our 180+ Best Money Saving Tools. Traveling doesn't have to break the bank (in fact, you can travel for free), and there are plenty of places that'll help you find the best vacation for your budget. Get discounts and the insider scoop with these great resources.
Top 10 city guides | Travel