Guides & Info
Nomads Connected — Travel Advice On The World Map
DayZipping
Smart advice & tips about travel to New York, NY, United States
Arts The Museum of Modern Art (MoMA) has reopened in a breathtaking six-storey building. For your $20 you'll see paintings, photographs, sculptures and installations from every acclaimed artist imaginable. You could check out what's on at the Guggenheim, although you may want to go there just to see Frank Lloyd Wright's wonderful swirling architecture. The Frick Collection is a small museum worth seeking out for its heritage as much as its contents. To get you thinking on your feet, Big Onion organizes thematic walking tours that tell you the history of this cosmopolitan city (www.bigonion.com).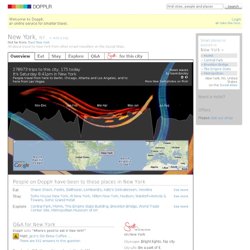 6 of Europe's Most Enchanting Coastal Towns
s Scariest Bridges- Page 3 - Articles - Travel + Leisure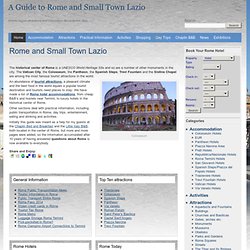 A Guide to Rome: Hotels, Tourist Attractions and Public Transportation in Rome and Surroundings.
The historical center of Rome has in its entirety been declared a UNESCO World Heritage Site. So have a number of other monuments in the city and sights like the Vatican City, the Colosseum, the Pantheon, the Spanish Steps, Trevi Fountain and the Sistine Chapel are among the most well-known tourist attractions in the world. Many tourist attractions , combined with both a warm climate and the best food in the world equals a popular tourist destination and tourists need places to stay: We have made a list of Rome hotel accommodations , from cheap B&B's and hostels near Termini, to luxury hotels in the historical center of Rome.
The Insider's Travel Guide: Sydney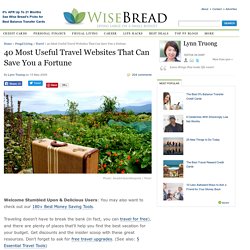 Welcome Stumbled Upon & Delicious Users : You may also want to check out our 180+ Best Money Saving Tools . Traveling doesn't have to break the bank (in fact, you can travel for free ), and there are plenty of places that'll help you find the best vacation for your budget. Get discounts and the insider scoop with these great resources.
Top 10 city guides | Travel