RPG
It's the end of this (very long) story arc, so that means it's time for me to take a break from the regular updates in order to prepare for the next (probably also very long) arc. The main comic here on the site will return on March 31st, with a whole new story far away from the desert and Elan's family and all that. Downside: Less dinosaurs. Sorry.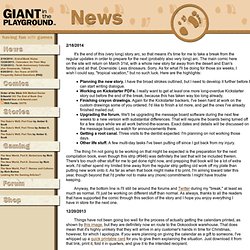 Roleplayer Guild - Forum Roleplaying Games
The Secret World Official Forums
HERO Games Discussion Boards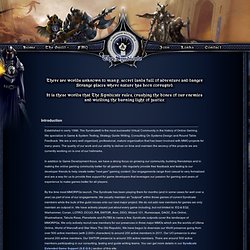 Established in early 1996, The Syndicate® is the most successful Virtual Community in the history of Online Gaming. We specialize in Game & System Testing, Strategy Guide Writing, Consulting On Systems Design and Round Table Feedback. We are a very well organized, professional, mature organization that has been involved with MMO projects for many years. The quality of our work and our ability to deliver on time and maintain the secrecy of the projects we are currently working on is one of our hallmarks. In addition to Game Development focus, we have a strong focus on growing our community, building friendships and in making the online gaming community better for all gamers.
The Syndicate - Premier Online Gaming Guild