Military
TrainingNCO.com / FrontPage
Army Field Manuals
World Affairs Board
World Threats
NCO School - Developing and Maintaining Leaders
ArmyStudyGuide.com - A FREE Online and Audio Army Board Study Guide for U.S. Army Promotion Boards and Soldier / NCO Boards. ...
Squad-Leader.com | The US Army NCO Website, home of the noncommissioned officer
As do the other U.S. Military Services, the Army uses military awards and decorations (medals and ribbons) to foster mission accomplishment by recognizing excellence of military members of the force and motivating them to high levels of performance and service.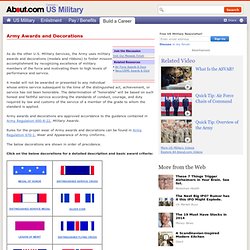 U.S. Army Awards and Decorations
Knowledge Online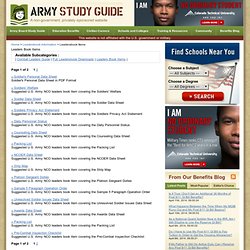 Follow Us This website is not affiliated with the U.S. government or military.
Leaders Book Items (ArmyStudyGuide.com) page 1
Home
ncodp
Army PRT (Physical Readiness Training) information at ArmyPRT.com