Child Learning
KidsLearningStation.com is the newest addition to the All Kids Network. This site is dedicated to providing high quality printable worksheets for teachers, parents and other care givers. We have hundreds of free printable preschool worksheets and kindergarten worksheets that are perfect to add to any preschool or kindergarten lesson plan.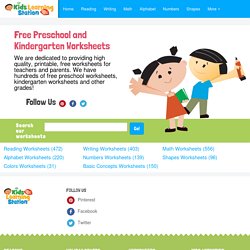 Alphabet Worksheets for Kids - Printing Practice | Kids Learning Station
Trace and Print
Copyright 2013 - Super Teacher Worksheets Printable Worksheets for Teachers and Homeschool Families Fraction strips, fraction circles, and fraction worksheets. Lots of grammar worksheets that cover a variety of topics.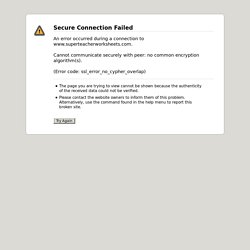 Handwriting Practice - Grade 1 - Kindergarten