Somos Tejanos
Using Online Tools to Engage The Public_0.pdf (application/pdf Object)
Overview of Latino Culture
Latinos and Education Today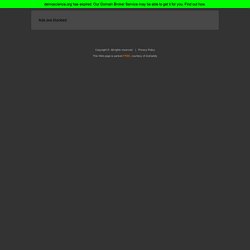 Of all of Earth's unexplained scientific phenomenon, ball lightning is by far the ballest and the lightningest. The term "ball lightning" refers to numerous reported incidents of luminous, usually spherical objects, ranging from pea-sized to several meters in diameter. Ball lightning sightings are often associated with thunderstorms, but lasts much longer than the usual split-second… Invented by Nikola Tesla, Tesla coils are electrical resonant transformer circuit that produce high voltage, low current, high frequency alternating current (AC) electricity. Tesla coils can produce higher voltages than electrostatic machines and other artificial sources of high voltage discharge.
What is Dipity? Dipity is a free digital timeline website. Our mission is to organize the web's content by date and time. Users can create, share, embed and collaborate on interactive, visually engaging timelines that integrate video, audio, images, text, links, social media, location and timestamps.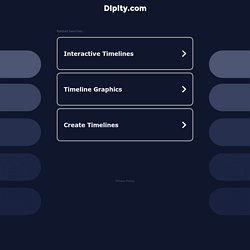 Latinos in Library and Information Science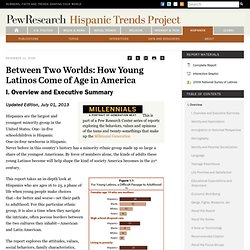 Between Two Worlds: How Young Latinos Come of Age in America - Pew Hispanic Center
I. Overview and Executive Summary This is part of a Pew Research Center series of reports exploring the behaviors, values and opinions of the teens and twenty-somethings that make up the Millennial Generation Updated Edition, July 01, 2013 Hispanics are the largest and youngest minority group in the United States. One- in-five schoolchildren is Hispanic.