InspiRation
Depending on the flavor of your business, your logo may appear big and flashy, bold and colorful or just plain simple and clever. In this roundup, I've turned the spotlight towards the more simple and clever logo styles that leave a strong impression. As simplistic as they may appear, there is genius behind these 60 highly clever minimal logo designs. OneFund Filmaps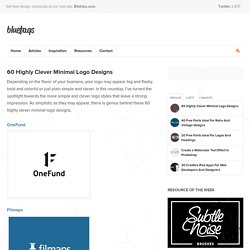 Music Logo Designs | Logo Design Gallery | LogoFury.com
CV PARADE: Archive
36 More Clever Logos With Hidden Symbolism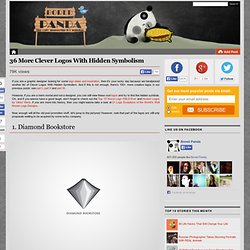 If you are a graphic designer looking for some logo ideas and inspiration, then it's your lucky day because we handpicked another list of Clever Logos With Hidden Symbolism. And if this is not enough, there's 100+ more creative logos in our previous posts: see part I, part II and part III. However, if you are a mere mortal and not a designer, you can still view these cool logos and try to find the hidden symbols.
1. installez le perleur
2. collectez des pages web
3. organisez vos collections
4. découvrez de nouvelles collections
5. enrichissez vos collections
6. partagez!