WWAIPAT: Migration
Emigrating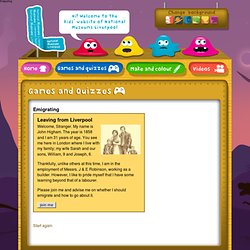 Welcome, Stranger. My name is John Higham. The year is 1858 and I am 31 years of age. You see me here in London where I live with my family; my wife Sarah and our sons, William, 9 and Joseph, 6.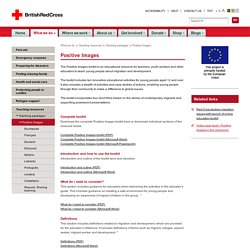 Positive Images | British Red Cross
The Positive Images toolkit is an educational resource for teachers, youth workers and other educators to teach young people about migration and development. The toolkit includes ten innovative educational activities for young people aged 12 and over. It also includes a wealth of activities and case studies of actions, enabling young people through their community to make a difference to global issues. The toolkit incorporates four short films based on the stories of contemporary migrants and supporting powerpoint presentations. Complete toolkit
Children of the Migration - Television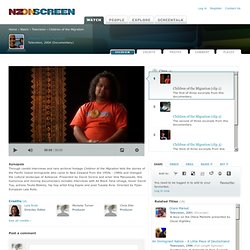 Skip to content Register Registering with NZ On Screen means you can:
AAME :
USCRI
Watch the video clip on Cuc Lam's Suitcase and answer these questions about the National Treasure featured. What does this object help me understand about Australian history and heritage? Describe the object. Where is it located? What does the video clip tell you about: • why Cuc Lam fled Vietnam • where her first location was • why she came to Australia • what Cuc Lam carried in her suitcase • why she chose those things • what she sacrificed • what she gained by having fled Vietnam? What was this object's main role in Australian history?
Investigating National Treasures with Warren Brown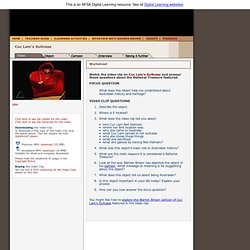 Long Journey - Young lives
Your Mission
Activities - Xpeditions @ nationalgeographic.com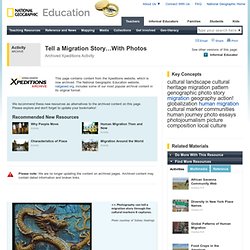 skoroszewski