House
Portsmouth"B" House Plan
The Siena House Plan
MODERN- Green, Modern House Design with Solar
When you enter this home from the large covered porch, you pause to take in the expanse of grandeur. A very open design with ceiling transitions that define space and slope up to the balcony and loft above. A modest size home that appears much larger with a large master suite on the main floor. This home was built on a sloped site over a crawl space and large decks on the east and south for the perfect outdoor living location. An excellent passive solar design originally built with radiant floor heating and cooling on the first floor and forced air heating and cooling on the second floor using an air-to-water heat pump. Plan includes a radiant-floor, heating-tube layout, a heat recovery ventilation design, and an upper-level, forced-air system design.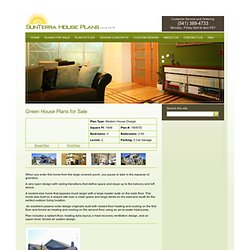 Outdoor Lighting Ideas
Ambiance, romance, mystery and delight; all can be created with outdoor lighting! There's so many choices today, that there's no reason you can't create a romantic lighting environment under just about any circumstance. Featuring romantic outdoor lighting pictures and recommended products and instructions including outdoor wedding lighting ideas and outdoor lighting ideas for parties. © Dmitry Ersler | Dreamstime.com Casting their enchanting candle glow at night, these large black metal cages are candle lanterns with uber modern styling.
TREE TOP TREASURE House Plan
Roof Gardens
CCMA | Home Page
Tiki Bars and Tiki Huts
Backyard Tiki Bars and Huts are great fun for family and friends! Included are themes and ideas for tropical Bamboo Tiki Bars. Tiki supplies for building bars and huts. Are you reminiscing about warm, balmy breezes and relaxing times?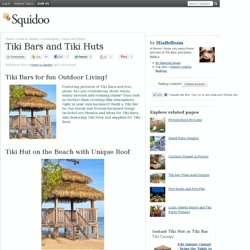 Brick PermaTint