Sculpts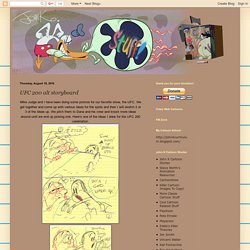 Sketches from meeting with Miley: Storyboards: Gabe Del Valle and Alex Salyer were my main animators on the video. They did some wonderfully wacky scenes and also trained and supervised a bunch of students to assist them at LCAD. Thanks also to Dave Kuhn for helping set it all up.
Mr.Dandy sculpture design, toys model kits and art figures - Resin Modeling Tips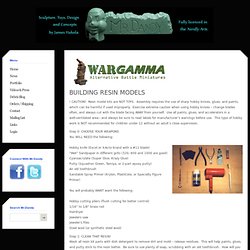 ! CAUTION! Resin model kits are NOT TOYS. Assembly requires the use of sharp hobby knives, glues, and paints, which can be harmful if used improperly. Exercise extreme caution when using hobby knives – change blades often, and always cut with the blade facing AWAY from yourself. Use all paints, glues, and accelerators in a well-ventilated area-- and always be sure to read labels for manufacturer's warnings before use.
Adam Beane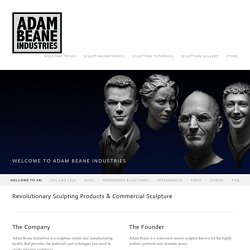 Adam Beane is a renowned master sculptor known for his highly realistic portraits and dynamic poses. As a self-taught sculptor, Adam developed unique techniques for achieving incredibly realistic detail in his work. During his career he found that traditional sculpting materials were limiting, and drew on his background in chemistry and industrial design to invent a new, revolutionary sculpting material called Cx5. Adam has been working exclusively in Cx5 for the majority of his career, and founded Adam Beane Industries to bring Cx5 and his sculpting techniques to sculptors worldwide.
RyanTottle's deviantART Gallery
SculptorTim's deviantART Gallery
Sculptures by trev-solo on deviantART
Art Castings of Colorado Introduction Video
handyrand's deviantART gallery