Bread
About | Brickshire. Our LEGO User Group Brickshire is a LEGO User Group (LUG) based in the county of Yorkshire, United Kingdom.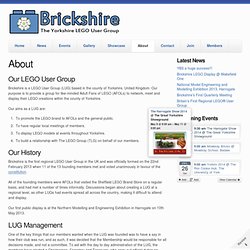 Our purpose is to provide a group for like-minded Adult Fans of LEGO (AFOLs) to network, meet and display their LEGO creations within the county of Yorkshire. Our aims as a LUG are: To promote the LEGO brand to AFOLs and the general public.To have regular local meetings of members.To display LEGO models at events throughout Yorkshire.To build a relationship with The LEGO Group (TLG) on behalf of our members.
5:2 recipes
The Fresh Loaf | News & Information for Amateur Bakers and Artisan Bread Enthusiasts. Organic Food UK, Organic Foods UK, StoneGround Flour UK, Organic Foods. 10% Discount On all Products - Limited Time Only!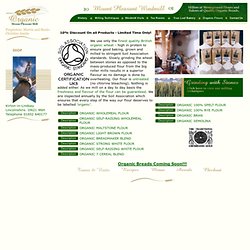 We use only the finest quality British organic wheat - high in protein to ensure good baking, grown and milled to stringent Soil Association standards. Slowly grinding the wheat between stones as opposed to the mass-produced flour from the big roller mills results in a superior flavour as no damage is done by overheating. Our flour is untreated (no chlorine bleaching).
Easy bread recipes. You might think a cook would experience the visceral thrill of flesh only when she was cooking meat.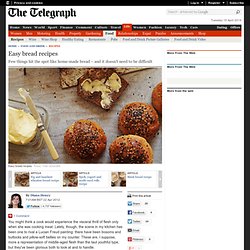 Lately, though, the scene in my kitchen has been one to rival a Lucian Freud painting: there have been bosoms and buttocks and pillow-soft bellies on my counter. These are, I suppose, more a representation of middle-aged flesh than the taut youthful type, but they've been glorious both to look at and to handle. I am talking about bread doughs. I've never been much of a bread maker as I used to live round the corner from a reasonably good bakery. Buy French Bread Flour from Wessex Mill online and in London, UK.
This French bread flour from Wessex Mill is milled in France from French wheat.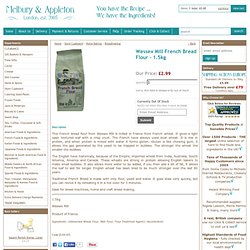 It gives a light open textured loaf with a crisp crust. The French have always used local wheat. It is low in protein, and when protein is mixed with water it forms gluten. Gluten is like chewing gum, it allows the gas generated by the yeast to be trapped in bubbles. French bread - baguettes. French bread and baguettes How to bake authentic french bread and baguettes the traditional way using a poolish starter Makes four medium bageuttes Authentic french bread requires a poolish starter.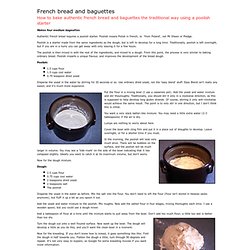 Poolish means Polish in french; ie. 'from Poland', not Mr Sheen or Pledge.
---