Deco
Cherry Blossom Art from a Recycled Soda Bottle. Mar01 by Rachel Meeks Pink blossoms will soon appear on trees, and the National Cherry Blossom Festival starts on March 20.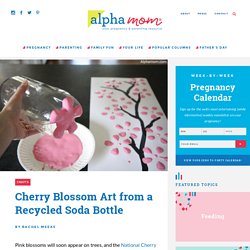 In 1912 the city of Tokyo, Japan, gave Washington, D.C., a beautiful gift of 3,000 cherry blossom trees. This year celebrates the 100th anniversary of that gift. Make cherry blossom artwork with a recycled 2-liter soda bottle as a stamp! Real Life Beach Decor, Coastal Living & Nautical Decorating Ideas - A Beach Cottage.
Hobby de cumparat
Zalinka pour s'organiser et gagner du temps! Brunch at Saks. Accesorii deco. Raluca Alexandru. Origami Folding Instructions - How to make Origami Base Folds. The Origami base folds are often the foundation or starting point of origami projects.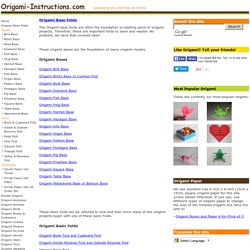 Therefore, these are important folds to learn and master. No problem, we have that covered here! These origami bases are the foundation of many origami models. Origami Bases Origami Bird Base. Estera.org. Stil Organizat. Benzi adezive deco. DECO.fr : 1er site décoration maison et idées déco.