Drinks
Get flash to fully experience Pearltrees
You don't need to know what a holiday is all about in order to celebrate it, right? July 14 is Bastille Day or French National Day and there are plenty of cocktails you can mix up to celebrate!
When you think of wine, more than likely you immediately think of the juice of fermented grapes, but excellent quality wine can be made from other ingredients including blackberries, plums, rose hips, cereals, flower petals — even root vegetables. While these wines may not be too common on the shelves of your local wine shop, the beauty of home winemaking is that the sky's the limit.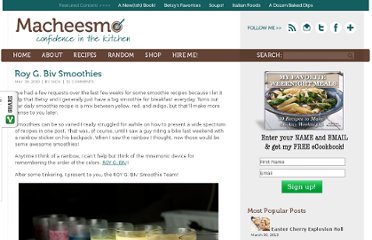 I've had a few requests over the last few weeks for some smoothie recipes because I let it slip that Betsy and I generally just have a big smoothie for breakfast everyday. Turns out our daily smoothie recipe is a mix between yellow, red, and indigo, but that'll make more sense to you later.
An IBA Official Cocktail is one of many cocktails selected by the International Bartenders Association ( IBA ) for use in the annual World Cocktail Competition (WCC) [ 1 ] in bartending . As such, these mixed drinks are some of the most notable and frequently-made cocktails by professional bartenders around the world. IBA Cocktails are specified in centilitres (cl) rather than the more commonly used millilitres (ml). [ 2 ] 3 cl are approximately equivalent to 1 U.S. fluid ounce (1.4% more).
Cut watermelon flesh into 2-inch chunks and discard rind. Purée one fourth of watermelon in a blender with 1 Tbsp sugar, 1 tsp lemon juice, 4 cups ice, and a pinch of salt.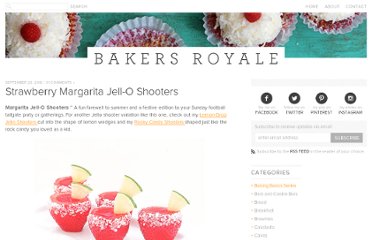 Strawberry Margarita Jell-O Shooters
This is my most favorite drink.