Candy
Cookie dough truffles | The Domestic Mama & The Village Cook. Oh baby.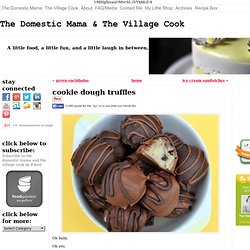 Oh yes. You can have your dough and eat it too. No raw eggs here. WOOOOOO~HOOOOO! (spell-check hates it when I put my words in there) How to Make Homemade Candy Bars (Resolution Breaker) (Oh Nuts Blog) If you're like most people, you probably started off the year with a whole list of resolutions: more sleep!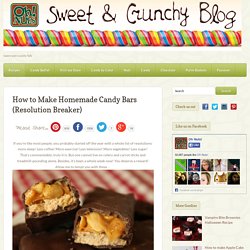 Less coffee! More exercise! Salted Chocolate. We're watching our friend's cat right now, and it's a lot of fun.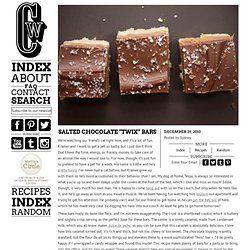 Kramer and I want to get a pet so badly, but I just don't think that I have the time, energy, or, frankly, money, to take care of an animal the way I would like to. For now, though, it's just fun to pretend to have a pet for a week. His name is Eddie and he's pretty funny. Candy Sushi - how to make | mommyknows. Lizzy turned 10 yesterday!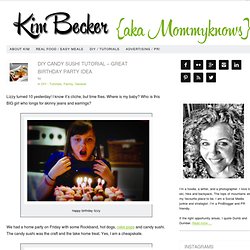 I know it's cliche, but time flies. Where is my baby? Who is this BIG girl who longs for skinny jeans and earrings? Happy birthday lizzy. Copycat Candy Recipes. To make all of these Instructables, download this collection of How To's as an ebook.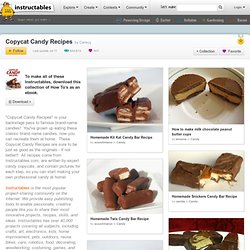 Download » "Copycat Candy Recipes" is your backstage pass to famous brand-name candies!
---