Alyssagribble
Alyssa Gribble
and i want to get free; talk to me. i can feel you falling, and i won't tempt to be all you need. somehow here is gone. ^^^^^^^^ I'm Insane^^^^^^^^
29 May 2010 These elegant fabric flowers are very simple to make . . . and only take a few basic supplies. The finished product is delightfully lovely, and at times can look like a real flower! Every flower will turn out differently and that is part of the beauty! If you haven't used those tea lights in a while, now's the time!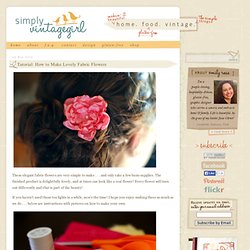 Difficulty Rating: Beginner Tags If you need a quick 'just because' gift for someone, this is it! It's simple to make, couldn't be less expensive and we can all use one.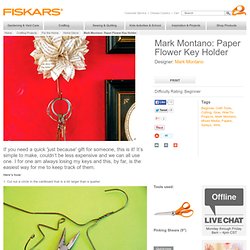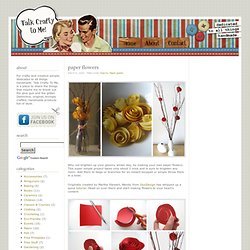 Why not brighten up your gloomy winter day, by making your own paper flowers. This super simple project takes only about 5 mins and is sure to brighten any room. Add them to twigs or branches for an instant bouquet or simply throw them in a bowl. Originally created by Martha Stewart, Wendy from DoziDesign has whipped up a quick tutorial. Head on over there and start making flowers to your heart's content.
My first finish of 2014 is a cross stitch version of my Tokyo Subway Map Quilt that I started in early 2013. Continue reading "Tokyo Subway Map in Cross Stitch" » I don't like to get into too much personal stuff here, but let me just say that 2013 could not be over soon enough.
Oh, Fransson!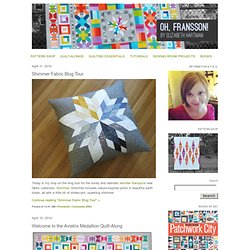 Hamburger Cookie Recipe These hamburger cookies make real good memory cookie that many people will remember for lifetime. Apart the character look, the hamburger cookies are delicious, my kids love them a lot. Thanks to Mandy who helped us to bake these for Chinese New Year. The cookies were supposed to keep until… more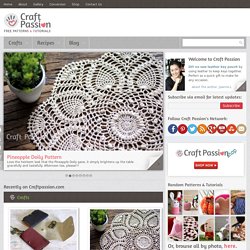 This beautiful tutorial for Chiffon and Tulle flowers is so inspirational. I can imagine applying the project to so many things…such as dressing up a bland throw pillow, creating hair accessories, a feminine belt, romantic shoe clips, an everlasting bouquet and more. Don't you just love the possibilities?! Check out the full tutorial right here. Images and post by Olivia Kanaley who authors one of my favorite blogs: A Field Journal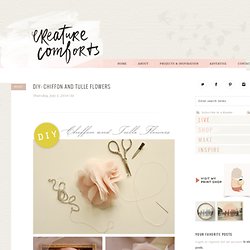 Here's a fun tutorial on how to make a message bangle that's one-of-a-kind, done in the sun, waterproof and weatherproof. Even after several trips to the beach, it won't fade or wash off! Essentially, it's the Perfect Summer Bangle. Used in this tutorial: Inkodye Red Prepare.