Video
Resource Furniture: Italian-Designed Space Saving Furniture
Tutorial] Smokey Eye, Red Carpet Look! Golden Globes!
HDR Video Demonstration Using Two Canon 5D mark IIs on Vimeo
Welcome to YouTube! The location filter shows you popular videos from the selected country or region on lists like Most Viewed and in search results.To change your location filter, please use the links in the footer at the bottom of the page. Click "OK" to accept this setting, or click "Cancel" to set your location filter to "Worldwide".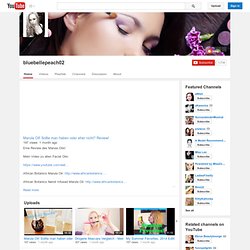 bluebellepeach02's Channel