Web2.0
What is Dipity? Dipity is a free digital timeline website. Our mission is to organize the web's content by date and time. Users can create, share, embed and collaborate on interactive, visually engaging timelines that integrate video, audio, images, text, links, social media, location and timestamps. Who is Dipity for?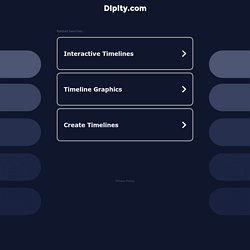 Inside Facebook Marketing Bible: 24 Ways to Market Your Brand, Company, Product, or Service in Faceboo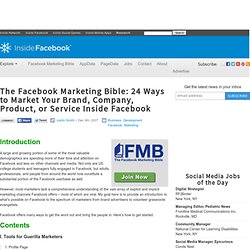 Introduction A large and growing portion of some of the most valuable demographics are spending more of their time and attention on Facebook and less on other channels and media. Not only are US college students and teenagers fully engaged in Facebook, but adults, professionals, and people from around the world now constitute a substantial portion of the Facebook userbase as well. However, most marketers lack a comprehensive understanding of the vast array of explicit and implicit marketing channels Facebook offers – most of which are viral. My goal here is to provide an introduction to what's possible on Facebook to the spectrum of marketers from brand advertisers to volunteer grassroots evangelists. Facebook offers many ways to get the word out and bring the people in.
Volume 13, Number 3 - 3 March 2008
Docufarm - Online document viewer (pdf, ppt, doc, rtf, ps)
Wwwhat's new? » 1000 aplicaciones web 2.0 clasificadas - Aplicaciones gratis web 2.0 fontpro.com Font Pro - is a free fonts database with awesome typeface testing tool. It provides more than 20,000 free fonts and web fonts.
Convertidor de formatos en linea
Online Web Based Project Management and Tracking - iTeamwork.com
October 17, 2004 Licensing News Thank you to all our licensed customers for supporting our efforts. You have discovered that iTeamwork.com provides a solid foundation for project management that is highly customizable. We have spent many hours in understanding your requirements and making enhancements tailored to your specific business.