Productividad
Upgrade Your Life: The Lifehacker Guide to Working Smarter, Faster, Better - The Official Web Site
Feature: The Best of Lifehacker in Upgrade Your Life
The second edition of the Lifehacker book, Upgrade Your Life , is a compilation of the best 116 hacks and downloads from Lifehacker's archives. This dead tree version of the web site transforms dozens of blog posts into comprehensive, edited tutorials, which will be familiar to longtime readers. While an official electronic version of Upgrade Your Life isn't available, today I've pulled together links to all the past posts that informed each book chapter to give you a one-stop preview of what's inside that cover. Consider this post the unedited web version of the book. After the jump, get a ginormous roundup of all the posts that created Upgrade Your Life by chapter. And shhhh, don't tell my book publisher I'm giving this all away.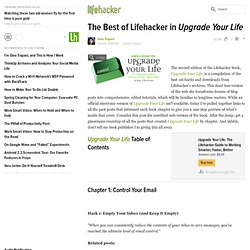 NOTE : Return visitors will notice that the links to blank tools are missing; this is because my book Tools for Thought is now available. Virtually the entire book was on here, something my publisher had a bit of a problem with. The good news is that these tools are now available in one book, with directions and multiple exemplars. I even aligned them informally with standards for different subjects!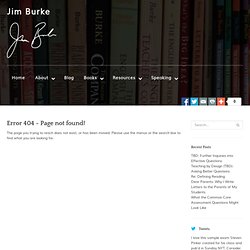 Project Cartoon: Como funcionan realmente los proyectos de TI (version 1.5)
Zirrus
Notes from Getting Things Done (GTD) by David Allen (GTD® and Getting Things Done® are registered trademarks of the David Allen Company. Please visit www.davidco.com to learn more.) capture all the things that need to get done into a logical and trusted system outside of your head and off your mind disciplining yourself to make decisions about all the inputs you let into your life, so that you will always have a plan for next actions that you can implement or renegotiate at any moment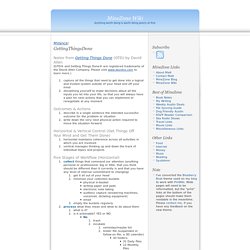 NextAction - TrimPath - Trac
Organización del Tiempo: Manual de diseño digital: diseño gráfico, diseño web, tipografía, creatividad - Typephases Design
Fifty Ways to Take Notes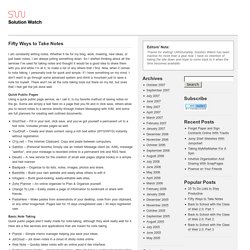 I am constantly writing notes. Whether it be for my blog, work, meeting, new ideas, or just basic notes, I am always jotting something down. So I started thinking about all the services I've used for taking notes and thought it would be a good idea to share them with you and while I'm at it, to make a list of any others that I find. Now, when it comes to note taking, I personally look for quick and simple.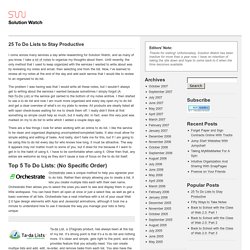 I come across many services a day while researching for Solution Watch, and as many of you know, I take a lot of notes to organize my thoughts about them. Until recently, the only method that I used to keep organized with the services I wanted to write about was by reviewing my notes and email, then selecting one from the list. Now, I've learned to review all my notes at the end of the day and add each service that I would like to review to an organized to do list. The problem I was having was that I would write all these notes, but I wouldn't always get to writing about the services I wanted because sometimes I simply forgot ( A Not-To-Do List ) or the service got carried to the bottom of my notes archive.
Innovation Creators
Welcome to D*I*Y Planner 3.0 (Classic/A5 Edition) , a set of free do-it-yourself templates, covers, documentation and other gear for creating your own highly customised paper planner system. A year in the making, this new version includes nearly 200 pages of forms covering life management, calendars, project planning, note-taking, health, finance, and even creative uses like writing, storyboards, and web design. With some basic supplies, the handbook, and a little elbow grease, you can create an ideal low-cost productivity system that meets almost every need.