Music
Sick of the Radio -Online magazine for Music, Art, Culture, and free mp3's
Priapisme et volupté November 13th, 2012 Rockpost et Won 28 ont (pour la 3e fois de l'année) l'immense plaisir de recevoir les géniaux Shield Your Eyes demain soir à la cantine de Belleville.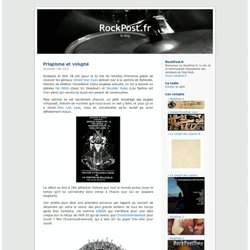 RockPost.fr
Berlin and Germany all, are characterized by a typical geographic meaning. It could be recognized for the great philosophical current of '700 (Surm und Grang), for a series of characters around its history as Hegel, Karl Marx, Heinstein, Wagner, Nietzsche, Shopenhauer, for the Second World War, ect... But surely it must be remembered now and in future for Krautrock, expression of the rebirth from the post-war period. From the great cultural ferment that was rising all over the world, in Berlin some intellectual artists and bands, with a sound never heard, faced to the music of those years. In a whirl of new ideas stands out overbearingly Günter Schickert, an artist often forgotten which has been great innovator especially for guitar echo. In the first half of 70s Schickert initiates GAM project forming an unusual band with another guitarist Axel Struck and the percussionist Michael Leske.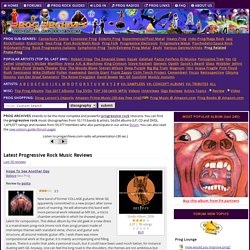 LA BOITE - Mobilier sonore, instruments visuels / Studio G&M Quelque part au fin fond d'une région oubliée, les travailleurs consciencieux de La Boîte, entreprise hors du temps, continuent d'œuvrer jour et nuit à la perpétuation soigneuse d'une forme d'artisanat magique en provenance du futur antérieur. Initié par le duo graphique et sonore Gangpol & Mit, La Boîte est un projet collectif hybride constitué d'un ensemble de mobilier sculpté, véritables instruments multimédia aptes à produire toutes sortes de musiques et d'images par le biais de leur mystérieuse technologie embarquée. Destinés à être librement manipulés par tout un chacun dans le cadre d'expositions, ces établis et leurs personnages afférents servent également de support à divers ateliers et concerts/performances tous publics, rétro-utopiques et mécano-ludiques. Conception / design sonore et graphique: Gangpol & MitÉlectronique / code: Freeka TetCode: Yann van der CruyssenMenuiserie: Atelier Zebra 3Régie: Sébastien Thomas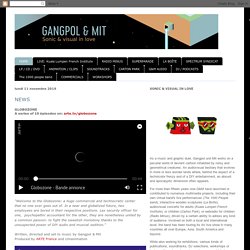 Gangpol & Mit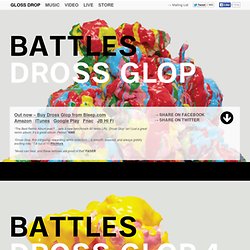 In advance of Gloss Drop's release next week – La Blogotheque have posted a second live video – 'Futura'. Watch them both at La Blogotheque's website "For days we were searching for hangars, warehouses and big empty loft spaces.
::official FAITH NO MORE site:: Home::
Looking for more Tomahawk to feed the belly? Fret no more hungry people. Turns out there are two extra tracks from their Oddfellows release, begging to... We've been receiving a lot of questions recently and we haven't had an opportunity to talk directly to our fans in a while, so in celebration of our 15th... After much anticipation we are happy to announce that the debut release from PALMS is out today worldwide on CD, digital and vinyl! 3 former members of...