Ressources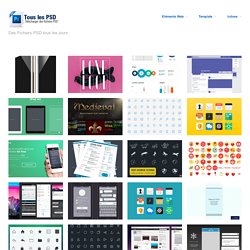 Des Fichiers PSD tous les jours Suivez nous sur : Facebook - Twitter - G+ Flat Devices PSD 327 Effets de texte sur Photoshop !
As we do once or twice a year, today we are featuring some of the best recently released free icon sets for web designers. Just like previous times we have found a fantastic selection for you, covering most aspects of web and mobile development. You will find some glyphs & pictograms sets, a couple of mini sets, mobile app icons and finally, a small selection of beautifully designed social media icons. You will love them all! Pixel Perfect Icon Set Number of Icons: 350 Format(s): PSD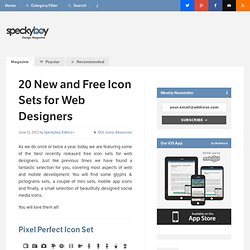 20 New and Free Icon Sets for Web Designers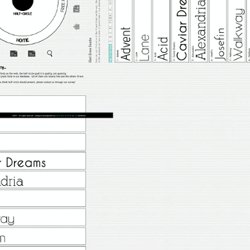 half-circle
Here you can find some of the finnest fonts on the web, the half-circle goal it is quality, not quantity. At the moment we have a total of 190 great fonts in our database, 120 of them are totally free and the others 70 are payable! If you know an impressive font that you think half-circle should present, please contact us througn our survey! 1 - Advent (free font) 2 - Lane (free font) 3 - Acid (free font) 4 - Caviar Dreams (free font) 5 - Josefin (free font) 6 - Alexandria (free font) 7 - Walkway (free font) 8 - Titillium (free font) Designer: Accademia di Belle Arti Urbino Fonts Download! 9 - Gara (free font) 10 - Helvetica Neue (buy font) Here you can find some of the finnest fonts on the web, the half-circle goal it is quality, not quantity.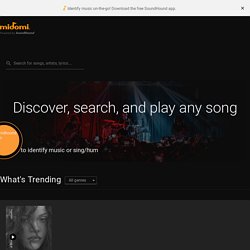 Singing Search You can find songs with midomi and your own voice. Forgot the name of a song? Heard a bit of one on the radio? All you need is your computer's microphone. Click the "Singing Search" to start recording your search.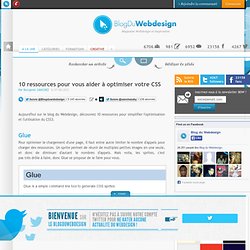 10 ressources pour vous aider à optimiser votre CSS - ressource-css
Aujourd'hui sur le blog du Webdesign, découvrez 10 ressources pour simplifier l'optimisation et l'utilisation du CSS3. Pour optimiser le chargement d'une page, il faut entre autre limiter le nombre d'appels pour charger des ressources. Un sprite permet de réunir de multiples petites images en une seule, et donc de diminuer d'autant le nombres d'appels. Mais voila, les sprites, c'est pas très drôle à faire, donc Glue se propose de le faire pour vous. Kss permet de générer une doc pour vos CSS.