Dev
Epoch Converter - Unix Timestamp Converter. Convertir des vidéos en OGG Theora en ligne. Convertisseur vidéo en ligne Convertir un fichier vidéo au format OGG avec ce convertisseur gratuit en ligne.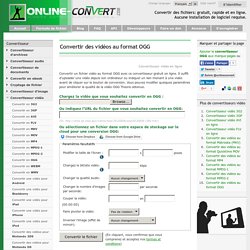 Il suffit d'uploader une vidéo depuis son ordinateur ou indiquer un lien menant à une vidéo avant de cliquer sur le bouton de conversion. Epoch Converter - Unix Timestamp Converter. PHP functions for JavaScript. WebPerf : "A quelle vitesse ma page se charge-t-elle ?" Cette question est à la base de toute stratégie de WebPerf et pour autant, elle n'admet aucune bonne réponse.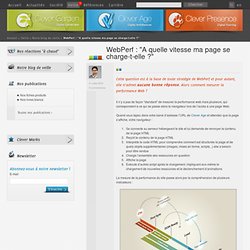 Alors comment mesurer la performance Web ? Il n'y a pas de façon "standard" de mesurer la performance web mais plusieurs, qui correspondent à ce qui se passe dans le navigateur lors de l'accès à une page Web. Book. List of Current and Upcoming Cloud Platforms - Andyland. Twitter Bootstrap. A New Front-End Methodology: BEM. Advertisement This article is the sixth in our new series that introduces the latest, useful and freely available tools and techniques, developed and released by active members of the Web design community.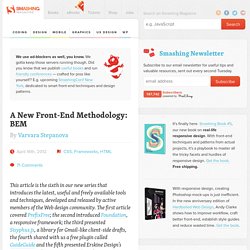 The first article covered PrefixFree; the second introduced Foundation, a responsive framework; the third presented Sisyphus.js, a library for Gmail-like client-side drafts, the fourth shared with us a free plugin called GuideGuide and the fifth presented Erskine Design's responsive grid generator Gridpak. Today, we are happy to feature a toolkit devised by Yandex: BEM. Les meilleurs Frameworks HTML5. Cet article est le premier d'une série sur les frameworks.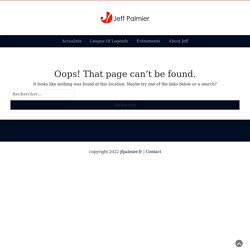 Je vais sur plusieurs semaines, vous présenter les meilleurs frameworks sur les principaux langages et technologies web, tels que HTML5, CSS3, Javascript, PHP, … Donc aujourd'hui, nous allons donc découvrir les meilleurs Frameworks HTLM5 à l'heure actuelle. Ce sont certains que j'ai pu tester, découvrir ou même travailler. Bobby-tables.com: A guide to preventing SQL injection. Best Practices for a Faster Web App with HTML5. While good, this article only tells part of the performance story.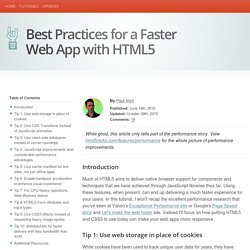 View html5rocks.com/features/performance for the whole picture of performance improvements. Introduction Much of HTML5 aims to deliver native browser support for components and techniques that we have achieved through JavaScript libraries thus far. Using these features, when present, can end up delivering a much faster experience for your users. In this tutorial, I won't recap the excellent performance research that you've seen at Yahoo's Exceptional Performance site or Google's Page Speed docs and Let's make the web faster site.
API. Misc Tools. SQL. Css. Webdesign. PHP. Doc Css, Html, PHP.
---