Prospective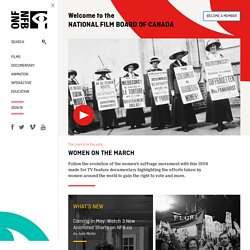 No girlfriend? No life? No problem!Dive into the world of an aging bachelor desperate for love as he wrestles with his inner angel and devil while pursuing a variety of women who are definitely not interested.Watch now The warped world of consumer advertising Hit the hill, live the life A hypnotic cycle of images Discover new releases and uncover hidden gems from our collection of documentaries, animation and interactive projectsRead Now New place, new hopes, new trials Annie-nominated new release from Theodore Ushev We are Canada's public producer and distributor, and this is our online Screening Room.
Fondé en 2008, le Mouvement Zeitgeist est une organisation plaidant pour un monde durable, qui véhicule un activisme communautaire et des actions de sensibilisation par le biais d'un réseau de branches globales/régionales, d'équipes de projets, d'événements annuels, de médias et d'œuvres caritatives. Les principes phares du Mouvement incluent la reconnaissance que la majorité des problèmes sociaux qui gangrènent actuellement l'espèce humaine ne sont pas uniquement le fruit d'une corruption institutionnelle, de la rareté, de manœuvres politiques, d'un défaut de la « nature humaine » ou d'une autre cause communément évoquée au sein de la communauté activiste. Le Mouvement reconnaît plutôt que les problèmes que sont la pauvreté, la corruption, l'effondrement, l'accès au logement, la guerre, la famine etc... sont des « symptômes » découlant d'une structure sociale dépassée.
=ZEITGEIST=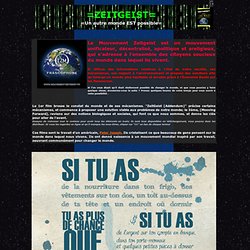 Péremption préméditée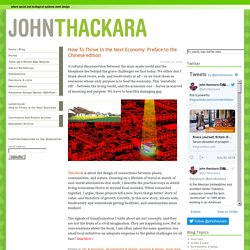 Two radically opposed models of development are being born in Ethiopia at the same time. One is small, local, socially fair, and ecologically respectful. The other takes the globalisation of fashion to a new and more destructive level. No sooner had I posted a long piece on Politics And The Fashion System than two stories reached me from Ethiopia that embody the profound rift between old and new models of development.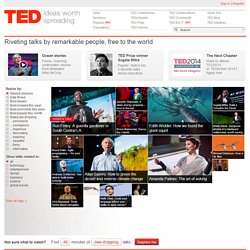 Melinda Gates and Bill Gates Why giving away our wealth has been the most satisfying thing we've done In 1993, Bill and Melinda Gates—then engaged—took a walk on a beach in Zanzibar, and made a bold decision on how they would make sure that their wealth from Microsoft went back into society. In a conversation with Chris Anderson, the couple talks about their work at the Bill & Melinda Gates Foundation, as well as about their marriage, their children, their failures and the satisfaction of giving most of their wealth away.
NewHome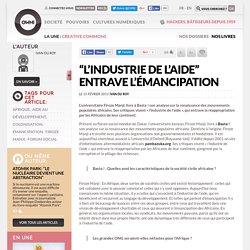 "L'industrie de l'aide" entrave l'émancipation » Article » OWNI, Digital Journalism
L'universitaire Firoze Manji, livre à Basta ! son analyse sur la renaissance des mouvements populaires africains. Ses critiques visent « l'industrie de l'aide », qui entrave la réappropriation par les Africains de leur continent.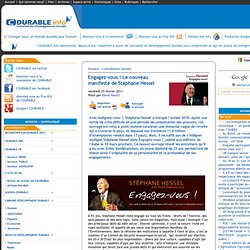 Avec Indignez-vous !, Stéphane Hessel a marqué l'année 2010. Après une sortie de crise difficile et une période de contestation des pouvoirs, cet ouvrage est venu à point nommé catalyser une immense vague de révolte qui a traversé le pays, et dépassé nos frontières (1,4 million d'exemplaires vendus dans 17 pays). Mais, il ne suffit pas de s'indigner souligne Stéphane Hessel dans Engagez-vous !, publié aux éditions de l'Aube le 10 mars prochain.
Engagez-vous ! Le nouveau manifeste de Stéphane Hessel