Portfolios to explore
Jennifer Huus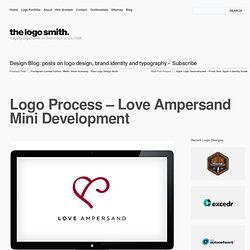 Love Ampersand Concept Logo Design The Love Ampersand or Amperheart logo was the result of a few hours of procrastinating one Saturday morning. I had plenty of 'proper work' to be getting on with, but drifted towards 'playing' instead. Something I am racked with guilt over. However, pleased that the procrastination developed into something reasonably useful, and not just wasted hours on da internat. How it came about
Logo Process – Love Ampersand Mini Development
This time we're gonna show you some truly inspiring works with text, also referred to as typography. This can be used many places; in magazines, advertisements, websites, logos and more. These great pieces will show you that there are no boundaries and that you can make almost anything with text if you have a good portion of creativity and talent. Typography can in todays terms be so much more than what you find in a book or magazine. It's turned into a very inspiring form of art, and there are many great pieces out there. Many times they can be mixed with either other graphical elements or some sort of poem or saying.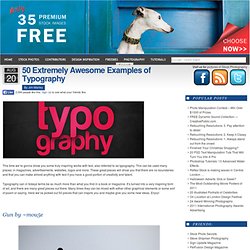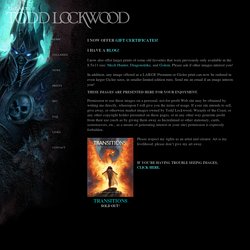 I now also offer larger prints of some old favorites that were previously only available in the 8.5x11 size: Mech Hunter, Dragonstrike, and Golem. Please ask if other images interest you! In addition, any image offered as a LARGE Premium or Giclee print can now be ordered in even larger Giclee sizes, in smaller limited edition runs. Send me an email if an image intrests you! These images are presented here for your enjoyment. Permission to use these images on a personal, not-for-profit Web site may be obtained by writing me directly, whereupon I will give you the terms of usage.
Grafika, darmowe czcionki polskie, gry Flash, darmowe pędzle do
Kyle Lambert | Portfolio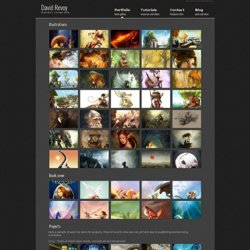 Mozilla Firefox
Illustrations Book cover Projects
The Art Of Drazenka Kimpel
Keith Thompson Art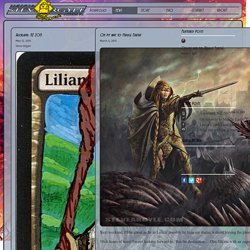 Welcome, my beloved minions, to steveargyle.com. A wretched digital hive of paint and pixelry. Here you will find a copious bounty of self-indulgence. Hundreds of illustrations, and even more pompous blogging, but the secret ingredient is love. Stay for a while, let me know what you think. When I'm not wasting time in fruitless endeavors like life, liberty, and the pursuit of caffiene, I'm available for illustration work, 3D CGI, concept design, real-time models, or whatever.
Inside: Hi-res original 3d rendered computer desktop wallpapers and links to some of the best computer art sites on the web. My name is Ryan Bliss and I've been creating computer wallpapers since 1995. This site contains my entire collection representing over 17 years of work. Start at the beginning and move forward to see how both my skills and software have improved over the years.