Maritime Logistics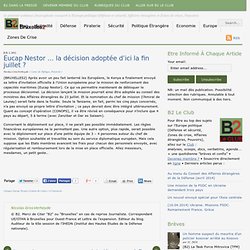 Nicolas Gros-Verheyde / Corne de l'Afrique, Piraterie / (BRUXELLES2) Après avoir un peu fait lanterné les Européens, le Kenya a finalement envoyé sa lettre d'invitation officielle à l'Union européenne pour la mission de renforcement des capacités maritimes (Eucap Nestor). Ce qui va permettre maintenant de débloquer le processus décisionnel.
Eucap Nestor … la décision adoptée d'ici la fin juillet ?
Containers - Rena captain charged as 70 containers fall from ship
UNCITRAL
Supply Chain Innovations Today | Linking Innovations with Innova
Supply Chain Innovations Today® (SCIT) is a consultancy committed to delivering practical innovations to your supply chain for large and small companies and organizations. We have delivered innovations and process improvements resulting in reduction in inventory carrying costs of up to 66%, improved sales visibility by 40%, and reduced inventory costs by 75%. SCIT has extensive background in sustainable supply chains, inventory management, transportation optimization, warehouse operations, supply chain technologies including RFID and mobile applications, supply chain risk management, reliability maintainability and supportability, and collaborative supply chain management. Our clients span the length and breadth of supply chain operations including the US Department of Defense, pharmaceutical companies, and "mom and pop" operations.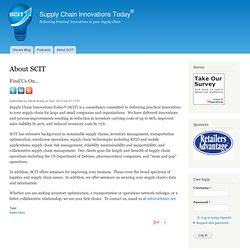 Maritime Professionals Group
International Freight Weekly
Welcome to The Journal of Commerce Online
W.E.C. lines - Home