Visualised
Christopher Donohue: Information in a multi dimensional and empowered way
We get a lot of infographic pitches.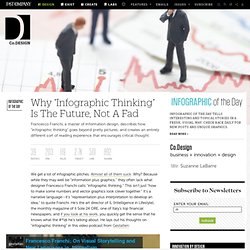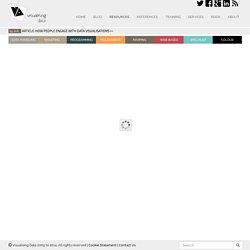 Important Tools for Visualising and Communicating Data This list of resources represent an ongoing and growing series of blog posts presenting the most inspiring collection of important, effective, useful and practical data visualisation tools. You can also view these resources via a publicly accessible Google Spreadsheet . Part 1: Tools for Analysis, Graphing and Enterprise
Everything is a Remix episode 4, produced by Kirby Ferguson, a New York-based filmmaker. " Our system of law doesn't acknowledge the derivative nature of creativity. Instead, ideas are regarded as property, as unique and original lots with distinct boundaries.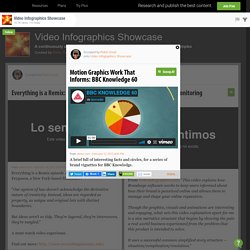 Motion Graphics Work That Informs: BBC Knowledge 60
Technology Forecast: Transforming collaboration with social tools
CrowdHired - The Social Hiring Platform
Christopher Donohue