Visualised
Christopher Donohue: Information in a multi dimensional and empowered way. By Christopher DonohueIt is such an exhilarating time in which a significant number of the global collective now have access to an abundance of information via the web and social platforms.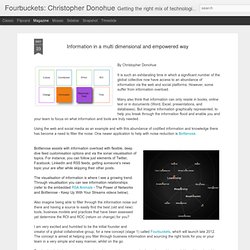 However, some suffer from information overload. Many also think that information can only reside in books, online text or in documents (Word, Excel, presentations, and databases). Why "Infographic Thinking" Is The Future, Not A Fad. We get a lot of infographic pitches.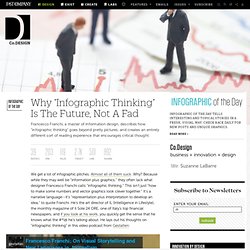 Almost all of them suck. Why? Because while they may well be "information plus graphics," they often lack what designer Francesco Franchi calls "infographic thinking. " Infographics & Data Visualizations. Visualising Data » Resources. Here is a collection of some of the most important, effective, useful and practical data visualisation tools.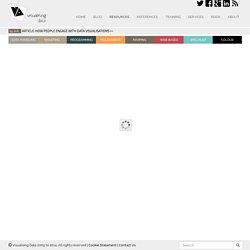 The content covers the many different resources used to create and publish visualisations, tools for working with colour, packages for handling data, places to obtain data, the most influential books and educational programmes and qualifications in visualisation itself. * Please note there are another 40-50 items to add to these collections but they are going to be saved for now and launched alongside the new version of this website around April * Data and visualisation tools. Motion Graphics Work That Informs: BBC Knowledge 60. Technology Forecast: Transforming collaboration with social tools. CrowdHired - The Social Hiring Platform.
Christopher Donohue.
---