Theory + Research
Get flash to fully experience Pearltrees
I've just spent the past two weeks in South Africa. I love South Africa, its people, its diversity, its beauty.
A root cause is an initiating cause of a causal chain which leads to an outcome or effect of interest.
Root cause analysis ( RCA ) is a method of problem solving that tries to identify the root causes of faults or problems that cause operating events. RCA practice tries to solve problems by attempting to identify and correct the root causes of events, as opposed to simply addressing their symptoms. By focusing correction on root causes, problem recurrence can be prevented.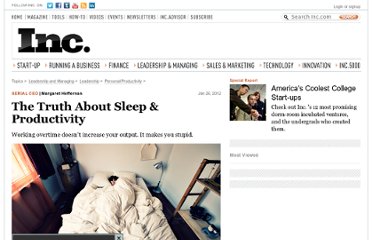 Working overtime doesn't increase your output. It makes you stupid. iStock