Techniques + How To's
How To Be a Great Leader (in under 300 words) The six psychological factors that make a really great leader.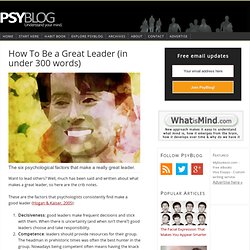 Want to lead others? Well, much has been said and written about what makes a great leader, so here are the crib notes. These are the factors that psychologists consistently find make a good leader (Hogan & Kaiser, 2005): Decisiveness: good leaders make frequent decisions and stick with them. Unstuck. Lessons In Leadership: Harvard Business School's Nitin Nohria.
How To Empower Yourself on The New LinkedIn. How to manage employees who work from home. You've heard the stats: employees who can work from home and set their own hours (at least some of the time) are happier and less likely to complain of work-life stress.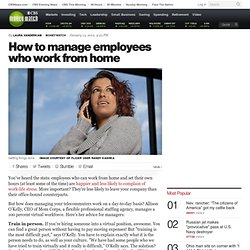 More important? They're less likely to leave your company than their office-bound counterparts. But how does managing your telecommuters work on a day-to-day basis? Guy Kawasaki "The Art of the Start" @ TiECon 2006. 12 Things Successful People Do Differently. Email I've always been fascinated by people who are consistently successful at what they do; especially those who experience repeated success in many areas of their life throughout their lifetime.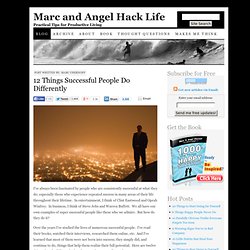 In entertainment, I think of Clint Eastwood and Oprah Winfrey. In business, I think of Steve Jobs and Warren Buffett. We all have our own examples of super successful people like these who we admire. But how do they do it? How to Deal with Critics - Dorie Clark. By Dorie Clark | 10:51 AM January 24, 2012 A few weeks ago, I had the opportunity to be interviewed for a national radio program.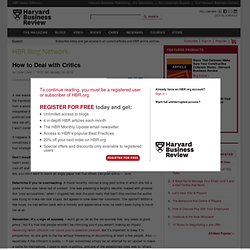 But amidst the Facebook "likes" from my friends and congratulatory emails, a message arrived in my inbox from a woman I had known casually in college. "Dorie, this was a huge fail," she began. She interpreted my commentary about search engine optimization techniques as aiding and abetting a politician she disagreed with, noting that I was "reprehensible" and adding for good measure, "Please take me off your lists.
---