Techniques + How To's
The six psychological factors that make a really great leader.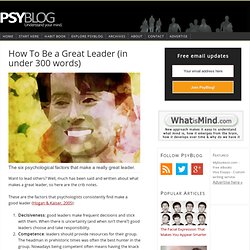 How To Be a Great Leader (in under 300 words)
Unstuck on Vimeo
Video - Lessons In Leadership: Harvard Business School's Nitin Nohria
How To Empower Yourself on The New LinkedIn
How to manage employees who work from home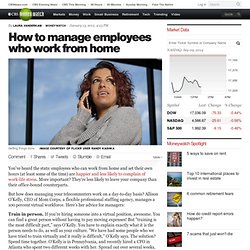 You've heard the stats: employees who can work from home and set their own hours (at least some of the time) are happier and less likely to complain of work-life stress . More important? They're less likely to leave your company than their office-bound counterparts.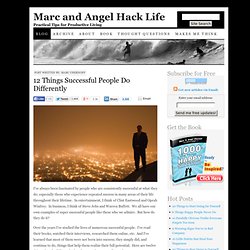 Email I've always been fascinated by people who are consistently successful at what they do; especially those who experience repeated success in many areas of their life throughout their lifetime.
How to Deal with Critics - Dorie Clark
by Dorie Clark | 10:51 AM January 24, 2012