Collaboration
The 8 Essentials of Innovation. 4 Keys to Collaborative Leadership. The world of work is a complicated place.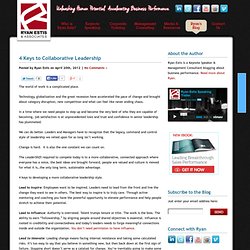 Technology, globalization and the great recession have accelerated the pace of change and brought about category disruption, new competition and what can feel like never ending chaos. In a time where we need people to step up and become the very best of who they are capable of becoming, job satisfaction is at unprecedented lows and trust and confidence in senior leadership has plummeted. We can do better. Managers Need to Up Their Game with Social Media - Anthony J. Bradley and Mark P. McDonald. By Anthony J.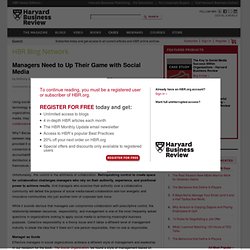 Bradley and Mark P. McDonald | 11:47 AM March 26, 2012.
---