Graduate jobs uk
WSP Group: WSP Group - engineering consultants
Mace's 4,000+ people are among the most experienced and knowledgeable professionals in the industry. All share a common drive to succeed, an enthusiasm for their work, and a passion for providing exceptional service to our clients and communities. In order to ensure that we continue to attract and retain people who embody our values, we provide a dynamic, fast-paced and challenging work environment in which our employees can thrive. We are committed to providing our staff with ever-expanding opportunities to work on iconic projects, to partner with influential clients, and to gain experience across a diverse range of geographies and sectors. At the same time, we offer significant personal growth opportunities with ongoing learning and development programmes for people at all stages of their careers, highly competitive salary and benefit packages, and a diverse and collaborative work environment that recognises individual achievements.
Careers | Mace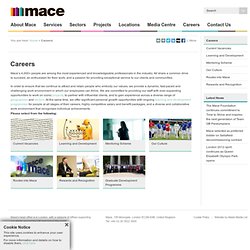 AJ100
Arte Research - Public and Voluntary Sector Consultancy Specialists - Home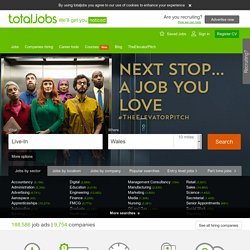 By choosing to continue you will become a registered user. You will be able to sign into any Totaljobs Group sites, and set up a jobseeker profile, keep track of your applications and create new Jobs by email alerts. We will use your contact information to send you relevant jobs that match your criteria, as well as contact you about other relevant goods and services available from Totaljobs Group. Once you activate Jobs by email you will be sent a password you can use to log in and manage your JBE requests.
Now in its fifteenth edition, The Times Top 100 Graduate Employers is the definitive guide to Britain's most respected and sought–after graduate employers. The latest Top 100 rankings have been compiled from face-to-face interviews with 18,252 graduates, who left UK universities in the summer of 2013, who were asked the open-ended question "Which employer do you think offers the best opportunities for graduates?". But which organisation has been voted Britain's top graduate employer for 2013? Who are this year's highest-climbers and which of the UK's leading graduate employers are new entries in the latest Top 100? When the first Top 100 league table was published in 1999, Accenture topped the rankings and just two other employers ­ the Civil Service and PwC ­ have made it to number one since then.
The Times Top 100 Graduate Employers 2011-2012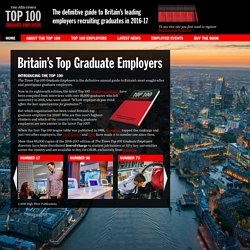 JobOnline > Graduate Vacancies and Careers search results
Home page: Graduate jobs, Postgrad study, Work Experience, Graduate Career Information
Pathfinders Media Recruitment - Home
graduate | secretarial support | PR & marketing | digital Pathfinders Media Recruitment has been sourcing talent for London's media, marketing and communication companies for 40 years. Our extensive experience in this sector is matched by the breadth of positions we cover. Whether you are a recent graduate aiming to break into media, a candidate looking to build on support or executive experience or a client hunting for that perfect someone to complement your team, we can help you - quickly, efficiently and professionally. Our aim is always to exceed your expectations.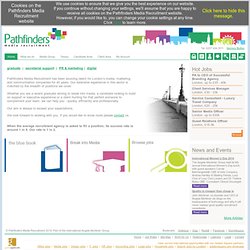 City & Guilds is a world leading vocational education organisation. We are a leading vocational education and training organisation, providing services to training providers, employers, and trainees across a variety of sectors to meet the needs of today's workplace. Our qualifications are valued by employers and delivered through over 10,000 training centres across the world to help individuals develop their talents and abilities for future career progression. We believe learning has no limits - we can provide learners with the skills they need to succeed in the world of work, offer our centres the very best in learning support, and provide employers with the talented employees they need to boost their long-term profitability and growth. Whether you want to offer our qualifications, run apprenticeships, develop your workforce or boost your career by enhancing your skills, City & Guilds is here to help.
City & Guilds | UK home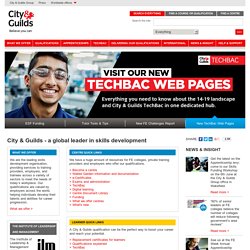 Engineering Construction Industry Training Board - Apprentice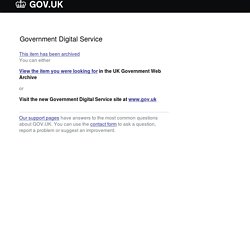 CAD Technician - All Information
The Work As a computer aided design (CAD) technician, you would use software to create design plans for buildings and machinery in a wide range of industries, such as engineering, construction and manufacturing. You could work in 2D design, which is known as surface modelling, and 3D design – called solid modelling.
Main Page - Draftsperson.net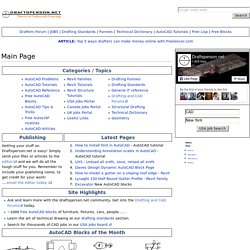 Our USA Career Center is designed to simplify your employment search, you will find a variety of resourceful career tools at your fingertips. It can offer you the perfect solution for job searching, resume writing, interview tips and much more. Search over 1.9 million jobs to find the employment opportunity of a lifetime. If you are looking to hire someone, then post a job to receive resumes from top candidates.
Gradcracker - The careers website for engineering & technology students
Property Jobs - Macdonald & Company: Property Recruitment Agency
Learning Partners - Education & Careers - Royal Town Planning Institute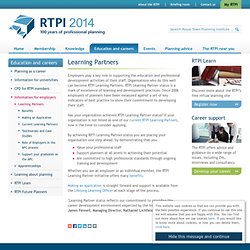 Employers play a key role in supporting the education and professional development activities of their staff. Organisations who do this well can become RTPI Learning Partners. RTPI Learning Partner status is a mark of excellence of learning and development practices. Since 2006 employers of planners have been measured against a set of key indicators of best practice to show their commitment to developing their staff. Has your organisation achieved RTPI Learning Partner status?
This site uses cookies; by continuing to use our site you agree to our use of cookies. More details in our privacy policy. Close A PHP Error was encountered Severity: Notice
Planning Consultants Online Directory: Listings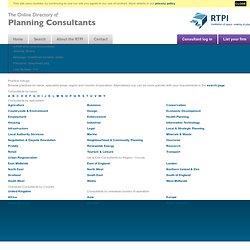 planningjobs
Tower Hamlets Council Recruitment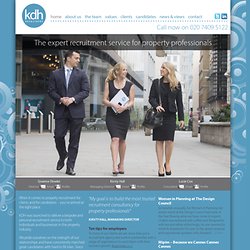 When it comes to property recruitment for clients and for candidates – you've arrived at the right place. KDH was launched to deliver a bespoke and personal recruitment service to both individuals and businesses in the property industry. We pride ourselves on the strength of our relationships and have consistently matched great candidates with hard to fill roles. Since our inception we have assisted companies in their acquisition of planners, surveyors, affordable housing professionals, architects and a range of other professional staff. ''My goal is to build the most trusted recruitment consultancy for property professionals''
kdh
Graduate Planner Job Vacancy in Manchester | Apply Now
URS are looking to recruit a number of Graduate Planners for our Manchester offices. These positions are in the URS Economics & Development (E&D) team. The team covers work areas including planning policy research; socio-economic impact assessment; economic development; infrastructure planning and delivery; feasibility studies and business planning; and viability and property market analysis. The E&D team works closely with other teams in URS including Planning, Transport; Environmental Impact Assessment; and Spatial Planning and Urban Design. We are looking for dynamic, flexible and ambitious graduates and candidates in the early stages of their career interested in a broad range of work in planning, property and economic development.
URS Europe > Careers > Career opportunities
Validation Officer/Planning Administrators Job Vacancy in London | Apply Now
· Project manage key work streams and tasks relating to the implementation of a new administrative process for the collection and enforcement of the Mayoral and Borough Community Infrastructure Levy (CIL). · To monitor and control all financial payments received to ensure that monies are received in a timely manner properly accounted for and to manage data stores housing financial and planning data relating to CIL. · To prepare monitoring reports for the Mayoral and Borough CIL and deliver presentations to senior managers and others on key aspects of CIL, as well as developments in CIL policy.
mmunity Project Officer Job Vacancy in London | Apply Now
Graduate Opportunities with The Miller Group | 54742
AMEC Environment & Infrastructure UK - environmental and engineering consultancy
Town Planning Jobs, Vacancies, Recruitment
No.1 for fundraising jobs, charity jobs, not for profit jobs, NGO jobs and third sector jobs in the UK.