Old movie sites
Links to some of the best movie sites, awards, film festivals, animation & movie resources. Internet Movie Database - GO - huge movie database, photo galleries & movie news. CineMedia - GO - comprehensive film & media directory with over 25,000 links.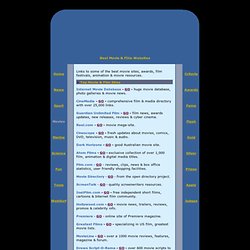 Best Movie WebSites - Top Movie Sites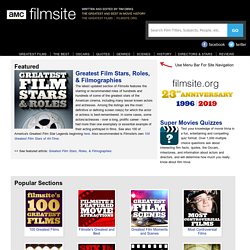 Academy Awards: Oscar Nominations The Oscars race is on again - now that the nominations have been made for 2013's films. First round voting ended and Oscar ballots were turned in on January 8th -- before the Golden Globes ceremony declared its winners. There are many great films vying for the Best Picture prize, including 12 Years a Slave, American Hustle and Gravity. It is always very difficult to second-guess what AMPAS will do, and history tells us that they haven't always made the best choices in retrospect. Filmsite has one of the most extensive compilations of Oscars-related trivia and history - so while you're making up your own mind and watching some of the films, take a look at the many Oscars sections described here - use menu above!