Cine
Berlinale
Empire Features
The Best 1,000 Movies Ever Made - Reviews - Movies
New Wave Films - Welcome
Películas japonesas - Cine japonés
Hollywoodland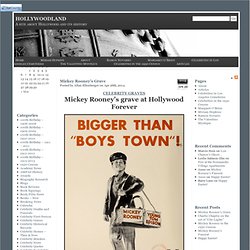 By Allan R. Ellenberger When filming of The Arab was completed, Alice returned to Hollywood, but Rex stayed to establish a studio of his own on the French Riviera, near Nice. It was far enough away from Hollywood and Louis B. Mayer for Rex to work without interference. Rex Ingram would never make another film in Hollywood.
100 películas para el debate
Las 100 mejores comedias
Greatest Films - The Best Movies in Cinematic History
Academy Awards: Oscar Nominations The Oscars race is on again - now that the nominations have been made for 2013's films. First round voting ended and Oscar ballots were turned in on January 8th -- before the Golden Globes ceremony declared its winners. There are many great films vying for the Best Picture prize, including 12 Years a Slave, American Hustle and Gravity.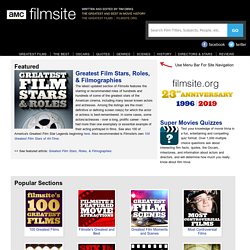 Miradas de cine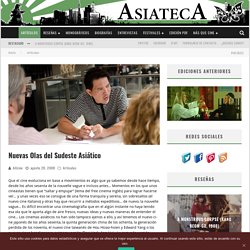 Que el cine evoluciona en base a movimientos es algo que ya sabemos desde hace tiempo, desde los años sesenta de la nouvelle vague e incluso antes… Momentos en los que unos cineastas tienen que "saltar y empujar" (lema del free cinema inglés) para lograr hacerse ver… y unas veces eso se consigue de una forma tranquila y serena, sin sobresaltos (el nuevo cine italiano) y otras hay que recurrir a métodos expeditivos… de nuevo, la nouvelle vague… Es difícil encontrar una cinematografía que en el algún instante no haya tenido esa ola que le aporta algo de aire fresco, nuevas ideas y nuevas maneras de entender el cine… Los cinemas asiáticos no han sido tampoco ajenos a ello, y así tenemos el nuevo cine japonés de los años sesenta, la quinta generación china de los ochenta, la generación perdida de los noventa, el nuevo cine taiwanés de Hou Hsiao-hsien y Edward Yang o los nuevos cines hongkoneses, primera versión (Tsui Hark, Ann Hui,…) y segunda versión (Wong Kar-wai, Stanley Kwan,…).
Asiateca
Obscure Classics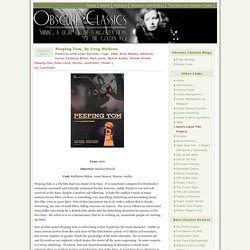 Year: 1952 Director: Roy Ward Baker Cast: Marilyn Monroe, Richard Widmark, Anne Bancroft, Elisha Cook Jr. Much like The Set-Up, a movie from 3 years earlier, Don't Bother to Knock attempts to tell a story in real time or at least near real time. This is a stylistic choice that was rarely made in films of this era, in fact it has rarely been attempted in the entire history of film.