Casas diseño
1)
Dornob
Garden Design Andy Sturgeon
Setting The Tone An unexpected color palette in a Normandy home. Zen Mastry A design couple crafts a simple, refined space in Sweden. High Style In Paris Inside the Paris apartment of the editor of ELLE DECORATION France.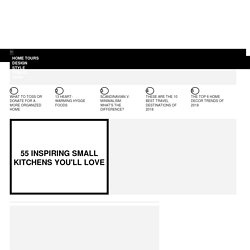 A week ago I attended a panel discussion at the Syracuse University Fisher Center in New York City. The evening was billed as a book launch for Matthew Stadler's Deventer, one of my favorite books from last year, but it was really a discussion on narrative and architecture through the guise of three books: Deventer, which documents two projects by Dutch architect Matthijs Bouw's One Architecture, Jimenez Lai's graphic novel Citizens of No Place, and Bjarke Ingels's comic monograph Yes Is More. While Mr. BIG was not in attendance, Lai and Bouw were joined by moderator Michael Speaks, Dean of the School of Architecture at Syracuse University, with Stadler participating from Europe via Skype. Following some introductory remarks from Speaks, Stadler read a chapter from his book, a great one on the Seattle Public Library competition.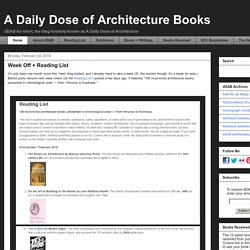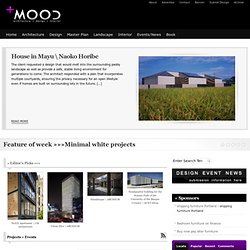 Spa in Mallorca \ A2arquitectos In 1967, a small hotel, Hotel Castell dels Hams, was established on the island of Majorca amid the Mediterranean vegetation. Over time, and through subtle improvements and extensions, it has become one of the most distinctive hotels on the eastern part of the island. The last of the alterations, meant to celebrate the Mediterranean light […] Tags: Random pattern, Spa, Swimming pool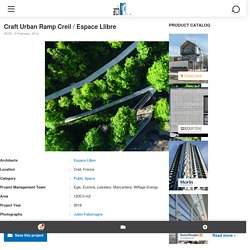 This article by Marc Kristal from Metropolis Magazine, originally titled "Digital Details," looks at the work of NRI, a New York company that is leading the way when it comes to 3D Printing (or rather, additive manufacturing) – finding that there is a craft in these machine-produced models after all. First things first: The term "3-D printing" is a misnomer according to Arthur Young-Spivey, the digital fabrication specialist at NRI—a 116-year-old, New York–headquartered supplier of reprographic services to architects and their tradespeople. "The correct term is 'additive manufacturing,'" he explains. "People call it 3-D printing because it enables you to wrap your head around it, but in some ways it's confusing."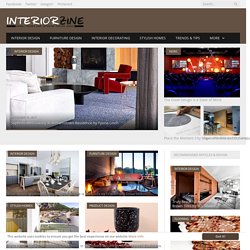 Interior Design 8.04.2014 | No Comments The elegant design created from architect Fabio Fantolino brings to this residential project, located in central Torino- Italy, certain... Read More Furniture Design 12.03.2014 | No Comments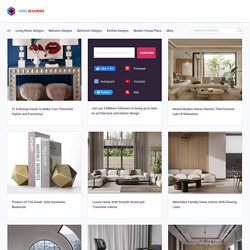 Bathroom Vanity Ideas A great selection of bathroom vanity unit storage and organization ideas to conceal jewelry, makeup and clutter. Outdoor Dining Furniture Ideas Get ready for finer weather by brushing up trends in outdoor furniture, including resin wicker chairs, teak finish tables and wrou... Modern Villa With Pool
Home & Design Magazine | Interior Design & Luxury Homes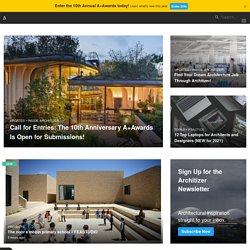 East Hampton Beach House Renovation by Utopus Studio A full restoration and renovation of an existing summer vacation home in East Hampton, the main requirements called for the restoration of the existing shell throughout the façade.
Maison pour un cineaste