Pages of Quotes
Surviving the World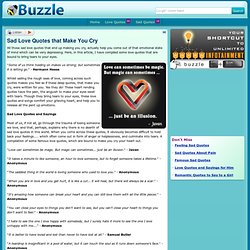 Sad Love Quotes
"Some of us think holding on makes us strong; but sometimes it is letting go." - Hermann Hesse Whilst sailing the rough seas of love, coming across such quotes makes you feel as if these deep quotes, that make you cry, were written for you. Yes they do!
amazing and inspiring images
Inspirational Quotes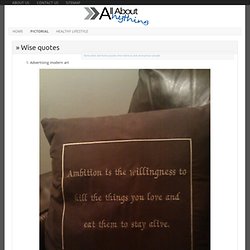 Some wise and funny quotes from famous and anonymous people. 1. Advertising modern art 2. Ambition 3.
Random Quotes
Latest Picture Quotes
Doing what we are afraid to do is a great way to tackle the parts of life that are hardest for us to discover. Any time that we let our fears hold us back in life, we teach our selves subliminally that if we let anything that we are afraid of conquer us, whether it be small or big, we may be content with being conquered by something that we are afraid of again later on in our lives. Capturing the whole essence of life is about taking risks as well as going for your dreams.Read the rest of this article »