Furniture
High Functioning Coat Hooks. Back in Los Angeles, any old coat rack or a few hooks by the door would do.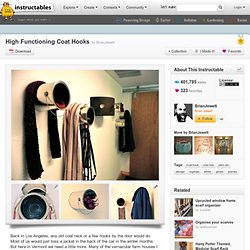 Most of us would just toss a jacket in the back of the car in the winter months. But here in Vermont we need a little more. Many of the vernacular farm houses I visit have at least a half dozen hooks per person lined up in their mud rooms. My wife and I each will have several different coats, jackets and vests in play all winter long. Add to that assorted scarves, hats and gloves, several of each for both of us, and your average coat rack doesn't stand a chance. Pens. 20 creative bookshelfs. Library book desk. Desk Shelves.
100 Creative Furniture. InShare19 In this roundup you will find some stunning, creative and unique furniture design ideas.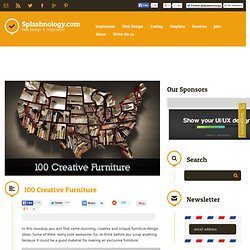 Some of them really look awesome. So, re-think before you scrap anything because it could be a good material for making an exclusive furniture. Advertisement 100 Creative Furniture: Reloaded.
---