Quotes
DrSeuss quotes
Dear guys,
A Little Inspiration to Keep Rolling
Some say the world will end in fire, Some say in ice. From what I've tasted of desire I hold with those who favor fire.
Fire and Ice by Robert Frost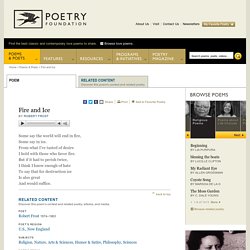 Marilyn Quotes
Imaginary Person
Words
Love - Polyvore
Love
Dear Young Me,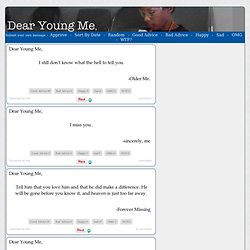 Dear Young Me, I still don't know what the hell to tell you. -Older Me. I miss you..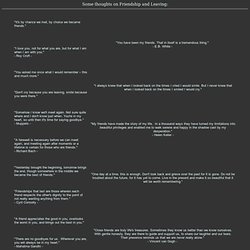 friendship
"It's by chance we met, by choice we became friends." "I love you, not for what you are, but for what I am when I am with you.
Smile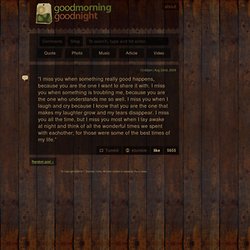 12:42pm | Aug 22nd, 2009 "I miss you when something really good happens, because you are the one I want to share it with. I miss you when something is troubling me, because you are the one who understands me so well. I miss you when I laugh and cry because I know that you are the one that makes my laughter grow and my tears disappear. I miss you all the time, but I miss you most when I lay awake at night and think of all the wonderful times we spent with eachother; for those were some of the best times of my life."
I Miss You
Intelligent Classic Quotes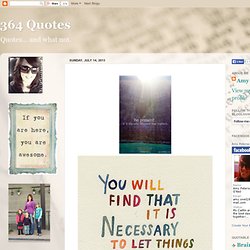 An elderly Cherokee Native American was teaching his grandchildren about life… He said to them, "A fight is going on inside me, it is a terrible fight and it is between two wolves. One wolf is evil—he is fear, anger, envy, sorrow, regret, greed, arrogance, self-pity, guilt, resentment, inferiority, lies, false pride, competition, superiority, and ego.
364 Quotes in 2011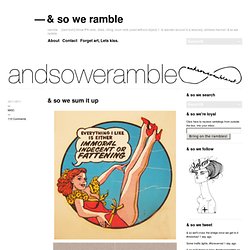 I don't understand your point. If you are saying "I am…" cannot be followed by a noun, you are wrong. I am a person. I am the mayor. "Person" and "mayor" are nouns.
& so we ramble
This is so SO true! So many times I am asked if there is anything that I regret in life. The answer is no.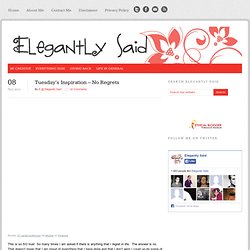 No Regrets
Happy
From up North
brotips™
LIFE.
chaos - StumbleUpon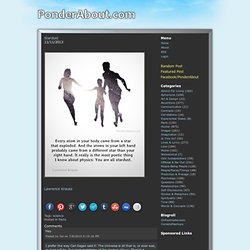 Stardust Lawrence Krauss Tags: science Posted in Facts Comments Hey
Star Dust
Dandelion