Planning
Start your shopping here, and check out our "BRIDES Bonus" specials for huge discounts and free stuff. Details & Decorations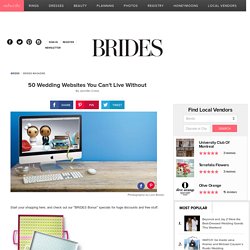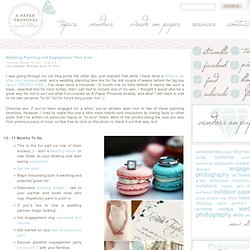 Wedding Planning and Engagement Time Line Thursday, August 18, 2011 ~ 9:30 a.m. Last updated: Monday, June 18, 2012 I was going through my old blog posts the other day, and realized that while I have done a What to do after your engaged post, and a wedding planning time line for the last couple of weeks before the big day (a.k.a.
Wedding Planning + Wedding Etiquette: Free Wedding Planning Advice By Top Wedding Questions
For 75 years, Alfred Angelo has been helping brides have the day of their dreams and now we want to share our best tips with you.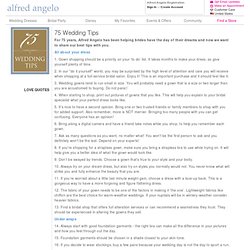 WeddingTips
Google Wedding Planning
Explore how Google's free tools can help you save time, stay organized and have fun while planning your big day. Create a website with Google Sites Share your story and event details with an easy to create website.