Home Decor
Build this Hula Hoop Rug and other fun t-shirt crafts.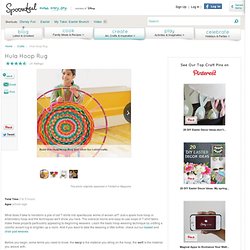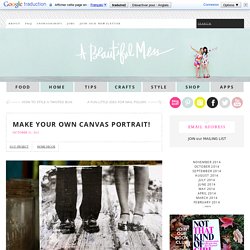 I love the look of family photos printed on canvas, but I never knew I could make them at home! After transferring photos to fabric , I was super excited to try some pieces using stretched canvas. I hope this inspires some of you to make something special for your home...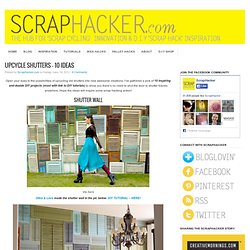 Posted by ScrapHacker.com on fredag, mars 16, 2012 · 6 Comments
EDIT 11/5/2012: We are no longer selling custom crayon pieces in our Etsy shop. We are now focusing on a new jewelry project , so please check that out and we hope you enjoy the tutorial below! Edit: We are now selling custom crayon pieces in our Etsy shop ! If you have questions about commissioning your own artwork, please see the shop or email us at lightandspoon@gmail.com.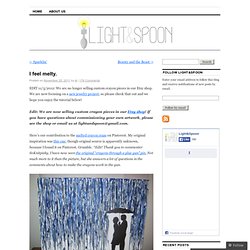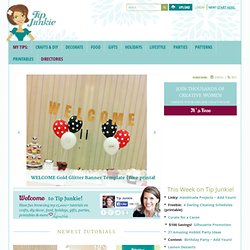 Turn your free TJCC membership into your online crafty resume! That's right, everything you upload to the site will remain here beautifully stored, forever. It's all in one place and easy to share with friends, customers, and family!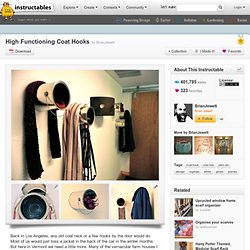 Back in Los Angeles, any old coat rack or a few hooks by the door would do. Most of us would just toss a jacket in the back of the car in the winter months. But here in Vermont we need a little more. Many of the vernacular farm houses I visit have at least a half dozen hooks per person lined up in their mud rooms.
I'm obsessed with making-over old, worn out furniture. It's amazing how almost any old piece can be totally transformed with new paint, hardware and a little imagination! Here are three examples from Ladies Home Journal...click here to read the entire article. Out-dated side table with stone top transformed into a bright and cheerful accent piece! *First they removed the hardware and stone top, sanded the table all over, and applied a coat of primer.